The idea of re-naturalizing the Atlantic and Gulf Coast shorelines in the United States is one that is gaining a lot of attention lately.
Given the degraded and eroded condition of many thousands of miles of coastline, this idea has merit. In some discussions of living shorelines (newly planted oyster beds and the like), however, statements are made that "greener and softer" capital improvements will significantly reduce the threat from climate change, even rising seas and higher storm surges.
Even assuming that these claims have some scientific validity (in the long-run), living shorelines and oyster beds will not provide safety and resilience to millions of coastal dwellers in the here and now.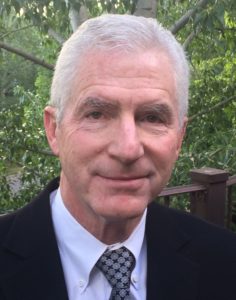 Why is this important? Nearly half of all Americans live near the coasts. Coastal cities and towns are already built out and up, and already have enormous vulnerabilities to floods, storm surges, heavy rainfall flooding and other effects of extreme weather and climate change.
So, important policy questions arise. What do we spend our tax dollars on? What expenditures will provide our society with the greatest return on investments and in what time frame?
Over the past 40 years, the number of natural disasters causing financial losses in excess of $1 billion has risen steadily. Natural disaster insurance claims were the highest ever in 2017 at $144 billion, and most of the annual losses ($337 billion) were uninsured.
Enduring hurricanes Harvey, Irma and Maria in the same year caused losses equivalent to 0.5 percent of the nation's GDP. Of the top 10 costliest catastrophes ever recorded in the U.S., eight were hurricanes and four occurred in the past seven years.
These are shocking numbers. But, they are just numbers. Behind the dollar signs are hundreds of thousands of individual human tragedies– stories of loss, misery, financial distress and ruin.
Yet, notwithstanding hundreds of thousands of such stories from Houston to Panama City to New Bern, N.C.  to Lower Manhattan, only 5 million or about 15 percent of American homeowners have flood insurance, a very low penetration rate.
And, the percentage of Americans purchasing flood insurance has been declining. This is happening despite the fact that insured flood victims recover more quickly, are less likely to have major shocks to their finances, and don't depend on taxpayers to provide them with federal financial support.
As a rational society, we should want to lower the physical and economic pain and suffering of our members and increase resilience to floods, natural hazards and climate shocks. The question is: how do we best achieve this goal?
Millions of Americans buying flood insurance is a major first step. Homeowners can get up to $350,000 for buildings and contents together, and renters are able to get up to $100,000 from a National Flood Insurance policy. Private flood insurance policies also are available.
If elected officials look at Fort Lauderdale as an example of how to address short and long-term climate risks, it is clear that living shorelines are not the answer. The city has almost 200 miles of privately owned sea walls. Officials know that these sea walls are not high enough to either stop hurricane storm surges or sea-level rise, which some warn could be as much as two feet higher by 2060.
How would living shorelines help Fort Lauderdale residents in the short term? How would living shorelines preserve the current (and some say declining) property tax valuations of the homes in coastal communities – tax revenues that are vital to fund public improvements?
There are many, many coastal communities from the Florida Keys to Maine that are in this same "leaky boat."
So, while examining the value of flood insurance purchase rates and artificial oyster beds seems like an odd comparison, the point here is not to pit one against the other. In the long term, improving and naturalizing our coastal environment has multiple benefits.
However, short-term flood, natural hazard and climate damage risk the imminent deterioration of many coastal communities. Residents will sustain economic loss and small businesses will flee affected areas.
Living shorelines have their place, but, right now, we have an "opioid-type crisis." We need to strengthen the resiliency of our people and the small businesses that serve them as a first priority. This means getting coastal residents and small business the help they need in terms of flood insurance and financing for risk mitigation investments.
Albert J. Slap is president of Coastal Risk Consulting, which is a flood, natural hazard and climate change impact risk assessment tech company in Boca Raton, FLa. Go to www.floodscores.com.