Now that President Trump has canceled his visit to Denmark, he should use that time to visit the melting glaciers of Greenland, which threaten vast portions of the United States and its population.
Trump is missing the point about Greenland's importance.
What is essential about Greenland is that its storage of ice keeps our coastal cities above water. Greenland holds enough land-based ice to raise global sea levels by 25 feet.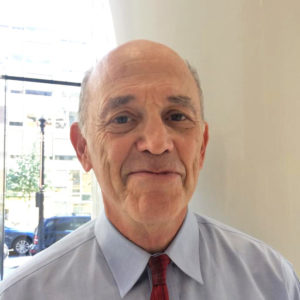 With all the attention to Trump's plan to purchase Greenland, the value of Greenland has been lost. An intact Greenland is key to the survival of Florida.
But Greenland is melting — and fast.
The Arctic is warming more than twice the rate of the rest of the globe. Greenland's quickly disappearing glaciers pour huge amounts of freshwater into the ocean every summer. Ice loss in 2019 has been staggering. On Aug. 2, Greenland lost 12.5 billion tons of ice –the largest single-day loss recorded in history.
Florida's political leaders should seize on Trump's fantasy of buying Greenland to pivot to the real story here: the fate of Florida is directly linked to the fate of Greenland.
The appropriate response is for Florida to lead the world in decarbonizing the economy and ultimately stopping the warming of the planet so that Florida can survive and prosper.
The leadership of Florida and the United States remains essential to invigorate action by the rest of the world. But the U.S. has become an impediment to global cooperation to bring about a stable climate.
Trump and his administration have made the problem worse by abandoning the Paris agreement, gutting greenhouse gas regulations and embracing denialist rhetoric.
The New York Daily News remade one of its historic headlines to mock Trump for his desire to buy Greenland: "Fjord to Trump: 'Drop Dead.'"
Denmark's Prime Minister Mette Frederiksen's reaction to Trump's suggestion was that it was "absurd" and a spokesperson for the Danish People's Party, Soren Espersen, said it was "final proof he has gone mad."
What's absurd is that Trump is ignoring the threat to Florida. His madness is that he sees Greenland as "dream real estate deal" when the real Greenland story is that if we allow it to continue to thaw, it is going to flood Florida.
Rafe Pomerance is a Senior Fellow for Arctic Policy at Woods Hole Research Center, and Chairman of Arctic 21. He is also a former Deputy Assistant Secretary of State for the Environment.
"The Invading Sea" is a collaboration of four South Florida media organizations — the South Florida Sun Sentinel, Miami Herald, Palm Beach Post and WLRN Public Media.