As founding members of the Miami Climate Alliance (MCA), we want transparency, accountability and follow-through from our elected officials when they address climate change. The MCA is a coalition of more than 80 community-based nonprofits working to advance equitable solutions to the climate crisis.
Every September, we turn out in large numbers to weigh in on Miami-Dade County's annual budget. With community input, commissioners decide how to spend our tax dollars. This year the Alliance generally is pleased with the many resilience-related items in the county's $9 billion proposed budget, but we still have growing concerns as to how we are going pay for it all.
We've secured a number of wins in the budget process:
the hiring of a Chief Resilience Officer
procurement of $600,000 to identify costs and prepare our county infrastructure for chronic flooding and sea rise
introduction of a county-wide "resilience strategic plan"
adoption of a "resilience scorecard" to track spending and progress within departments.
Miami-Dade is the first county in the country to track the cost of climate impacts.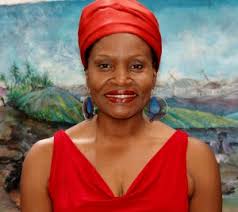 While $16 billion is earmarked for resiliency efforts in the five-year capital plan and $600 million for "resilience projects" in the annual operating budget, county leaders have yet to have an honest discussion about how government plans to address the effects of the warming climate in the decades ahead.
It seems like there is no plan other than that Miami-Dade taxpayers alone will be left paying the bill.
Regional resilience and adaptation efforts will be very expensive. We're seeing this scenario play out in Broward and Palm Beach counties as well plus across the state and around the country.
How will we pay for must-have investments that have yet to break ground? The disasters in the Bahamas, in Puerto Rico and in Florida's Panhandle serve as reminders that we need bold action.
Elected officials must address the fundamental question whether the county will make polluters – who knowingly caused the warming climate and lied about the dangers of their harmful products – pay their fair share for damages, or will they stick taxpayers with 100 percent of the bill.
It's widely known that for decades, Exxon's own scientists knew the damage caused by their products. Internal memos from the 1970s warned that left unabated, they would result in catastrophic damages. The industry chose not only to ignore those warnings, but spent hundreds of millions of dollars manufacturing doubt and misleading the public about climate science.
In fact, Shell Oil made strategic decisions based on the very science their industry was casting doubt on publicly. In 2016, the Los Angeles Times reported, "In 1989, before Shell Oil joined the Global Climate Coalition, the company announced it was designing a $3 billion North Sea natural gas platform that had been in development for years." The rationale: sea levels would rise as a result of global warming.
Fossil fuel companies now admit their products are the primary driver of man-made climate change. But despite this, it's taxpayers who are paying the price for impacts that might have been avoidable had Big Oil not deceived the public about climate science and for decades, and obstructed actions to stop it.
It should go without saying that taxpayers in Florida, and South Florida in particular, are and will continue to pay more than most, but that doesn't mean we should have to do it alone.
Miami is ground zero for climate change and we are living on borrowed time because companies like Exxon put profits before people. They and other oil companies have made it clear they plan on continuing business as usual, but we simply can't.
Marleine Bastien is Executive Director of the Family Action Network Movement (formerly Haitian Women of Miami) and Trenise Bryant is Board Chair for Miami Workers Center and is a Steering Committee Chair of the Right to the City National Housing Coalition. 
"The Invading Sea" is a collaboration of four South Florida media organizations — the South Florida Sun Sentinel, Miami Herald, Palm Beach Post and WLRN Public Media.