When a storm like Hurricane Dorian begins hurdling toward our state, federal and state leaders cannot convene enough press conferences to lead the response. Inter-agency command centers pop up and officials sporting windbreakers with agency logos populate the airwaves providing assurances that resources are queued up to deal with any crisis.
Ironically, while there seems to be an abundance of federal and state leadership in response to just the prospect of a hurricane, there is virtually none for the certain climactic threat of sea-level rise. Where is the leadership of my federal and state government when it comes to addressing this threat, which is not hypothetical but already here?
My city – a barrier island sitting at sea level – has been unable to wait for federal or state leadership on climate action.  For us, climate change and sea-level rise are as real as the sunny day flooding we experience during very high tides.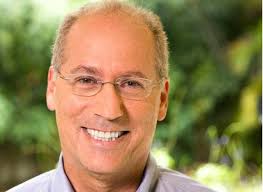 Which is why we are already well into efforts to address this challenge. Among many strategies, we are raising roads, replacing aging gravity pipes with pumps and updating our land use ordinances to account for a future with higher waters.
The scope of our efforts is audacious and not without disruption and cost to our residents. But we understand that these actions are vital to preserving the community we love.
Astonishingly, we are undertaking these responses with virtually no leadership from the federal government and, until only recently, without even any actual recognition of the problem from our state government. Gov. Ron DeSantis only just appointed a statewide resiliency officer– a meaningful change from our last governor who literally would not permit the words "climate change" to be written in state documents.
Fortunately, we have found partners in private organizations and academic centers, as well as other coastal communities that recognize the immediacy of the challenge.
The Rockefeller Foundation funded a study by some of the most renowned experts in the world to pressure-test our city's approach to climate adaptation. Columbia and Harvard universities have also pitched in with intellectual capital as we try to best inform our efforts.
Ten years ago we formed the Southeast Florida Regional Climate Change Compact, and within our own county we have joined other cities this year to create Resilient 305. That's our county's collaborative approach to resilience.
All have been vital partners in our efforts, but it makes no sense that state and federal leaders remain on the sidelines.
The shame is that with leadership and resources, sea-level rise is a totally surmountable challenge. In our neighborhoods where we have worked, we have been able to address flooding.
Our FEMA flood insurance rating was recently upgraded, which translates into millions inpremium savings for our residents and city.  Our credit rating on bonds has come in at a strong AA+ in part because according to Standard & Poor's, our city "maintains among the most robust plans attempting to address climate change risks that we've reviewed for US local governments."
The resulting reduction in interest rates has saved our residents tens of millions. So, there are real solutions.
That is why our state and federal leaders need to abandon this absurd debate about whether climate change is real, and actually lend a hand in addressing it.
The states, the federal Congress and the Executive Branch need to inform their infrastructure spending decisions with the best available climate science and engineering. Every spending decision should be made through the lens of resilience, to prepare for and reduce our risk to sea-level rise.
Congress must reauthorize and strengthen the National Flood Insurance Program with provisions that limit premium rate increases, protect affordability, and encourage greater program participation.
Residents and businesses need options as well, including grants, rebate programs, tax credits and expansion of the Property Assessed Clean Energy (PACE) programs.
We need to implement requirements for state agencies, water management districts and utility companies to consider projected sea-level rise, coastal flooding, and potential storm surge in all infrastructure and facility-siting decisions. And we certainly need closer coordination among state agencies to share data and implement solutions on climate and extreme weather preparedness, resilience, and adaptation issues.
The challenge of climate change and sea-level rise should be treated just like an approaching hurricane – with a sense of imminence and gravity. We need the command centers, the windbreakers, and all the logos because this hurricane is already here.
Dan Gelber is the mayor of Miami Beach and a former state legislator.
"The Invading Sea" is a collaboration of four South Florida media organizations — the South Florida Sun Sentinel, Miami Herald, Palm Beach Post and WLRN Public Media.