In 2014, 20 species of coral were added to the list of threatened species under the Endangered Species Act, many of which make Florida waters their home.
Florida is home to the third largest coral barrier reef system in the world and is the only living barrier reef in the continental United States. Unfortunately, the Florida Reef Tract is suffering.  Warming oceans, pollution, and other factors are leading to coral bleaching, disease, and ultimately death.
Why should we be concerned about coral?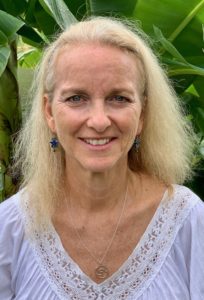 Corals hold immense value both biologically and economically.  Globally, coral reefs are "biodiversity hotspots". Although they cover less than 1 percent of the seafloor, they support 25 percent of marine fish species.  Fish and other invertebrates such as lobsters, sea urchins, and snails spend their lives woven within the patchwork habitat of coral reefs.
Economically, organisms supported by coral habitat are valuable commercial and recreational commodities. Fishing provides both state income and access to local food. Reef-related tourism brings over 3 million visitors per year to Florida, contributing over $1 billion annually to our state economy.
In addition, coral reefs slow wave action, functioning as a barrier between the coastline and ocean turbulence to reduce coastal erosion. They also pull carbon dioxide (CO2) out of the atmosphere by storing carbon in their skeletons.
However, since the 1980s, coral populations have steadily declined. Human activities are to blame. Pollution, toxic sunscreens, sedimentation, and habitat destruction all are contributing to the decline of coral. Yet, their greatest threat is climate change.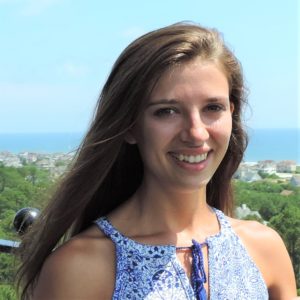 Warming waters reduce corals' ability to resist and recover from damaging threats, resulting in bleaching, disease spread, and lower reproductive success. In addition, the ocean has absorbed much of the excess atmospheric CO2. This makes the ocean more acidic, creating challenging conditions for corals to produce a skeleton.
In the past few decades, Caribbean corals have experienced many disease outbreaks. Currently, our Florida Reef Tract populations are being decimated by the "Stony Coral Tissue Loss Disease," resulting in the new protection of several coral species under the Endangered Species Act. Warmer water temperatures appear to allow rapid spreading of the disease and weaken coral ability to fight the infection.
The decline of coral reefs poses a serious economic threat to our state. Habitat loss from coral death has coincided with a decrease in populations of commercially valued fish, lobsters, and other marine organisms. Tourism will continue to decline with degraded reefs.  As sustainability experts discuss future food insecurity, coral reefs are a major part of the equation.
Fortunately, initiatives to save these reefs are underway by the National Oceanic and Atmospheric Administration, Florida Fish and Wildlife Conservation Commission, Coral Restoration Foundation, numerous Florida universities, and others.
Yet, their efforts will be futile if we do not address the leading threat: fossil fuel emissions.
So what can we do?
Numerous models predict the future of coral reefs. In all cases, corals are predicted to continue to decline and be all but gone by 2100. One model constructed by R. Bay and S. Palumbi (2017), which considers corals' ability to adapt to warming waters, suggests that corals may persist into 2100, but only under the lowest emissions scenarios.
Scientists and global leaders agree that global temperature rise must be limited to 2°C above preindustrial levels for our reefs to have any chance of survival.
Therefore, it is imperative we focus efforts on reducing carbon dioxide emissions.
An excellent place to start would be to pass federal legislation such as the Energy Innovation and Carbon Dividend Act (HR763). Initially co-sponsored by Francis Rooney (R) and Ted Deutch (D) – U.S. House representatives from Florida – the legislation would drive down carbon pollution by putting a fee on carbon emissions.
This would encourage energy companies to switch to renewable energy sources. Money collected from the fee would be returned to taxpayers as a monthly dividend. The bill projects that it would create 2.1 million new jobs in the next 10 years, while reducing U.S. carbon emissions by 40 percent.
At the state level, Sen. Jose Javier Rodriguez and Rep. Anna Eskamani have filed "State Renewable Energy Goals" bills calling for Florida's electricity to be generated by 100 percent clean renewable energy by 2050. Through these bills, the Office of Energy would work with private and public entities to develop energy transformation goals and programs.
As residents of the U.S., it is our job to ensure the health and safety of our natural resources. We each have a moral obligation to protect our reefs. To do so, we must call upon our elected officials to ensure a rapid transformation to clean, renewable energy.  We must also each take stock of our own daily habits to reduce our individual carbon footprints.
Morgan Short is a M.S. candidate in Marine Science at Nova Southeastern University and a volunteer of Citizens' Climate Lobby. Susan Steinhauser is Co-chair of the Climate Reality Project, Boca Raton Chapter, a member of the Broward Sierra Club and a volunteer with the Coral Restoration Foundation
"The Invading Sea" is part of the Florida Climate Reporting Network, a collaborative of news organizations across the state focusing on the threats posed by the warming climate.