Hurricane season is behind us, but floods can occur anywhere it rains or anywhere near a body of water. They are not limited to coastal and river areas.
National Flood Insurance Program data suggests that almost one of every three flood claims come from LOW-hazard flood zones. The risk, especially in Florida, is dynamic and can change based on real estate development and local topography. Many of us have either experienced floods during king tides or seen photos of their impact.
Now is a good time to revisit insurance policies and evaluate your risk. A standard homeowners or commercial policy does NOT cover flood insurance, so understanding your property's elevation is crucial. Banks require individuals and businesses in high-risk zones to buy flood insurance to get a mortgage.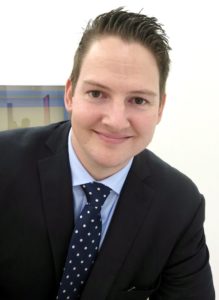 Keep in mind, the National Flood Insurance Program has a 30-day waiting period for flood insurance to begin, but the private flood market does not. This is especially helpful for real estate transactions, refinancing and real estate transactions with time constraints.
"Surplus lines" have a lower profile in the insurance world, but their role is huge. They support businesses behind the scenes every day. This type of insurance is needed when other, more traditional carriers do not have the knowledge, ability or specialty expertise to cover a risk.
There are quite a few private flood insurance products and even a few traditional flood insurance products that do not have all the restrictions of the National Flood Insurance Program. And that can make a huge difference when options are limited.
Florida was one of the first states to initiate legislation to encourage private flood solutions. And there has been a substantial growth in private flood insurers using specialized models and topographical data to understand and price flood risk more competitively than the National Flood Insurance Program.
The excess and surplus lines market has been an immensely positive force in providing options to Floridians, especially on risks that require larger limits than the basic National Flood Insurance Program offering. There are a variety of surplus lines options in private flood insurance, and it is important to understand your options.
Many private flood carriers offer broader coverage options than the National Flood Insurance Program including, but not limited to, loss of use, business income, and a broader definition of flood.
Surplus lines help solve problems and fill in "holes," as a complement to the overall insurance marketplace. That can mean everything to a Florida homeowner or business.
The National Flood Insurance Program is still the dominant solution for homeowners. But the private flood surplus lines market has helped ensure Floridians are covered by adding new options to the insurance market.
The private flood market has been especially active in taking on commercial risk, large limit risk and high value home exposures. Conservative estimates have private flood growth around 25 percent from 2018 to 2019.
Practical tips:
Investigating your risk is the first and most crucial step. There is a lot of third-party data that can help individuals better understand their flood risk. Some include InterMap, Map Risk and Coastal Risk Consulting. It is important to seek coverage through an approved A.M. Best rated provider for flood insurance.
Soliciting several quotes is essential. Understand your flood risk and your loss potential and discuss it with your agent — insuring "to value" is an important element of flood insurance.
One thing is for certain: private flood insurance is providing consumers and businesses with more solutions to cope with flooding risk. The surplus lines market continues to offer Floridians broad options for the challenges flooding creates, as a complement to National Flood Insurance Program and more traditional, admitted options.
Dave DeMott, CPCU, AMIM, ARM, AU, owns GridIron Insurance Underwriters in Plantation, Fla., and he is a board member for the Florida Surplus Lines Association and serves on the National Surplus Lines Legislative Committee.
"The Invading Sea" is the opinion arm of the Florida Climate Reporting Network, a collaborative of news organizations across the state focusing on the threats posed by the warming climate.