The United Kingdom is an island nation, also at the mercy of a warming climate and tidal flooding, having nearly 8,000 miles of coastline, similar to that of Florida.
The tail end of hurricanes that initially hit Florida often influence the UK because of the effects of the Gulf Stream, causing severe storms and high winds, frequently resulting in flooding.
The challenges linked with a warming climate will place ever greater pressures on the built environment, including existing real estate, as well as future development. There is no such thing as a single big solution to counteract these impending greater risks. It requires multiple layers of resilience.
Banks, mortgage lenders and real estate insurers are some of the main drivers within the UK right now in managing future flood risk. A recent sharp re-focus by the Bank of England means that climate change has to be fully assessed each and every time money is loaned for a property or insurance is underwritten.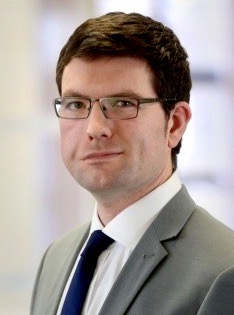 With coastal real-estate often being more desirable, and high priced, this poses a greater challenge. Expensive property would traditionally provide a greater return to a lender, and a higher insurance premium, but if it floods, both these values may shrink.
Buying and owning a property is often the largest investment a person will make in his or her lifetime, and is often seen as a reliable way to secure and grow long term savings. Add flood risk into the equation, and your investment may do the opposite.
So how can this be avoided? The UK is in the process of implementing multiple stages of flood resilience that looks to ensure future generations can manage this risk over the next century and beyond for existing and new developments.
Real estate built before 2009 is covered by a nationwide flood re-insurance scheme called FloodRe, backed by all major property insurers. This generates an annual levy equivalent to $250 million, supplying a fund for future repairs caused by flooding.
These repairs are encouraged to be done in a more flood resilient way, to lessen future impacts from repeat floods. Parametric flood insurance then fills the voids that no other insurance policy can cover, offering flexible terms for both residential and commercial real estate. This pays out within 48 hours of flooding, quickly enabling the property owner to make repairs.
The development of new industrial and residential real estate has to follow strict guidelines, which has to account for flood predictions over the next century. Constructing within a flood prone area can still be viable, as long as the correct flood resilient measures have been installed, and risk to life has not been increased.
Existing and future critical infrastructure, including the generation and distribution of electrical power and other utility services, now incorporate flood reliance as part of their design.
New flood mapping and modeling information has enabled the assessment of UK flood risk to be at the global forefront. Fortunately for the US, and particularly Florida, these flood mapping technologies are quickly catching up with the UK, with greater interest now shown by technology companies.
This means that the level of understanding when defining a property's risk will be more accurate than ever. Implementing measures to counteract this risk will then inevitably become more reliable and sustainable over a longer period of time. This would ensure that the maximum number of properties can benefit from increase flood resilience, securing property value and longevity.
Aaron Jones is the Flood Risk Director at Ashfield Group in the United Kingdom. His career has spanned every inch of the flood industry, from flood assessment, mitigation design and providing advice for homeowners, businesses, banks and insurers.
"The Invading Sea" is the opinion arm of the Florida Climate Reporting Network, a collaborative of news organizations across the state focusing on the threats posed by the warming climate.