By Heather Hunter, Florida College Democrats and Janelle Christensen, Democratic Environmental Caucus of Florida
It is vital that the Florida Legislature defend our environment.
But yet again, this year's session showed that the Democratic and Republican parties have vastly different environmental priorities.
The stark differences were highlighted in the votes on two important bills that will affect the state's environment — the Growth Management bill and the Florida Drug and Cosmetic Act (which should be called the Coral Reef Killer Bill).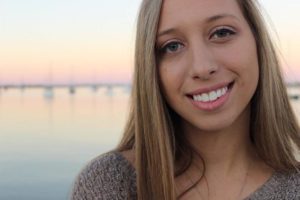 The Senate is a challenging arena for environmental legislation. It's controlled by Republicans, who determine which legislation lawmakers debate and vote on. If legislation is not brought to committees, it "dies" without anyone giving it serious consideration.
If bad environmental legislation is brought to the floor for a vote, the badly outnumbered Democrats risk financial retaliation if they oppose it. GOP leaders control the money that Democratic senators want allocated for their home districts.
This year, Republicans proposed and passed two bills that are particularly harmful to the environment.
What we call the Coral Reef Killer Bill prevents local governments from banning the sale of sunscreens that contain chemicals that kill coral reefs. Not only does the legislation harm reefs, it's another example of the Legislature imposing state control over local governments. The cosmetic companies wanted to eliminate regulations on their products and Sen. Rob Bradley and Rep. Spencer Roach – both Republicans — helped them.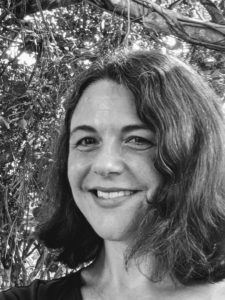 In the Senate, all but three Democrats opposed the bill; 22 Republicans supported it. Then it went to the State House, where the bill once again passed along party lines: nearly all Democrats opposed it while all but four Republicans voted to block home rule.
The votes for the Growth Management bill showed the same divide.  That bill prohibits counties from adopting a plan for land development regulation after a specified date and it gives the Department of Economic Opportunity the ability to pick and choose where to target its funding. Such provisions benefit developers, not the environment.
The Democratic Environmental Caucus of Florida and 1000 Friends Florida opposed the bill, but GOP senators ignored our objections. Most Democrats voted against the legislation but it passed easily in the Republican controlled Senate and House.
There is a clear line between the parties on environmental issues. Democrats lead the way for environmental protection while the Republicans take a destructive approach, time and time again.
If Floridians want to protect the state's magnificent but fragile environment, they will have to elect Democrats. Change cannot happen unless we turn out and vote for the men and women who want to lead the way for a greener future.
Heather Hunter is the president of the Florida College Democrats. Janelle J. Christensen is the president of the Democratic Environmental Caucus of Florida.
"The Invading Sea" is the opinion arm of the Florida Climate Reporting Network, a collaborative of news organizations across the state focusing on the threats posed by the warming climate.