By Nick Sortal, president of the Plantation City Council
Wastewater disposal. Flood control. Sewage piping. Sea-level rise.
These are topics Broward County elected officials need to master, so there's a need for a crash course once taking office.
I'm delighted to say that the county provides such a thing, and it's called the Broward Water & Climate Academy. And I'm equally delighted to say you are reading the words of a recent graduate.
The academy ran from September through January and included four required all-day sessions and optional trips to learn about sunny-day flooding in Hollywood and Broward's NatureScape program.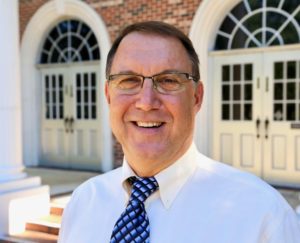 This was the sixth graduating class of the Water Academy, which convenes every two years. I was joined by fellow Plantation council member Denise Horland and elected officials from Hallandale Beach, Hollywood, Tamarac, Pompano Beach, Southwest Ranches and elsewhere.
"There are many different issues that are frequently interrelated and sometimes you want to throw up your hands," said Broward Vice Mayor Steve Geller, chair of the county's water advisory board. "It's hard to wrap you head around these issues, but you really don't have a choice."
He also emphasized that spending money to keep sewer systems working well doesn't attract much voter support.
"Most cities aren't putting their money in because it's not sexy," he said. "People don't want to pay taxes today for something that may not affect them for five to 10 years."
But just look at king tide flooding in Hollywood or the sewer pipe breaks in Fort Lauderdale, he noted.
So about 12 years ago then-County Commissioner Kristin Jacobs sought to educate more public officials.
"We said, 'If we can get just one person in each town, we'd be happy,'" said Jacobs, now a state representative. They added "climate" to the title during the third class.
My takeaways:
Session 1, Regional Water Resources Management: South Florida faces a balancing act. We want to have enough water supply to serve everyone, but we also must protect ourselves from flooding. Sea-level rise could require up to $3 trillion in infrastructure replacement along Florida's east coast by 2030.
Session 2, Everglades and Drainage District Tour: By viewing the Everglades via an airboat and visiting a pump station and a local drainage district, it's clear that coordination is vital. The South Florida Water Management District is one of five that serve Florida, and is our primary system. It covers 16 counties, and in Broward it works with more than 20 "secondary" districts – which, by the way, are governed by boards elected by voters like you and me.
The one that serves my west Plantation home is the Old Plantation Water Management District, which decides on water levels as storms approach. Homeowners' associations and private landowners comprise a tertiary system.
Put it this way: they are on speed dial with each other when a hurricane is coming.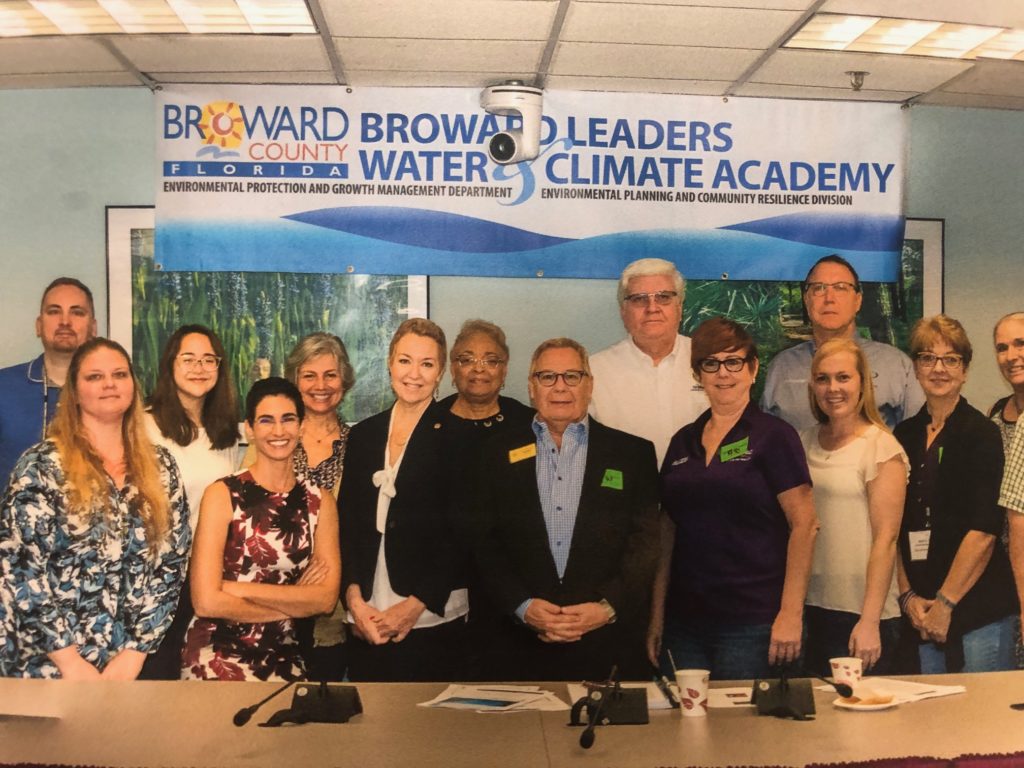 Session 3, C-51 Site and Reclaimed Water Plant Tour: The visit to the C-51 reservoir site in west Palm Beach County showed regional solutions to water supply, water quality, flood protection and climate change challenges. A wastewater treatment facility tour in Pompano Beach allowed us to see how reclaimed water projects work.
Session 4, Legislative Overview: Environmental issues are a lower priority for Republicans, so Jacobs, a Democrat, notes that a willingness to compromise goes a long way.
"It's about incremental progress," said Jacobs, who is ending her service because of term limits. "Then you pray there's somebody running after you're done who will move that ball forward."
She also noted that Republican Chris Sprowles, who is slated to be the Speaker of the House of Representatives after the November elections, has not been shy about using such words as "climate change" and "sea-level rise."
"To hear that from a leader is really important," Jacobs said.
Conclusion: There were many topics and sub-topics we also covered, including greenhouse gas emissions, renewable energy, Everglades restoration, utility fund siphoning, the blue-green algae task force, septic tanks and sluice gates that, yes, my head is overflowing.
But at least I'll be better prepared in case we mimic New Orleans (Hurricane Katrina), Houston (Hurricane Harvey) or even Sunrise (2017, Sawgrass Mills Mall flooding.)
We didn't create our water issues in one day, and we can't just instantly solve every problem. But knowing where we are now is a good start.
Nick Sortal is president of the Plantation City Council. Contact him at NickSortal@BellSouth.net.
"The Invading Sea" is the opinion arm of the Florida Climate Reporting Network, a collaborative of news organizations across the state focusing on the threats posed by the warming climate.