By Jennifer Scherff, My Flood Risk
June 1 marked the official start of hurricane season, yet we have already had three named storms, two of which happened before the official start of the season. This is the sixth year in a row we have experienced pre-season storms.
This year we are also dealing with a pandemic. We have spent months sheltering in place and in quarantine to protect ourselves and others, yet we continue to ignore another major threat to our livelihood: climate change.
Over the past few years, there has been overwhelming evidence that climate change is making hurricanes more dangerous. The most devastating recent storms share a pattern of slow-moving speed with huge rainfall potentials.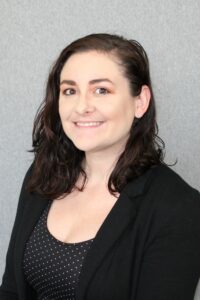 Over a six-day period, Hurricane Harvey dumped 50 inches of rain as it moved through Texas and Louisiana. The following year, Hurricane Florence dropped nearly 30 inches of rain on the Carolinas in four days. In 2019 Tropical Storm Imelda slammed coastal Texas with 40 inches of rain.
The rainfall totals we have seen from the most intense storms has been an average of 20% higher than they would have been prior to climate change effects, such as overall moisture in the atmosphere and global temperature. Additionally, scientists have found that the changes of a hurricane reaching the strength of 110 mph or stronger has increased by 8% each decade. The stronger the storm, the higher the storm surge.
What does this mean for homeowners? It means we need to be prepared for the increased flooding risk that comes with hurricanes. When Harvey hit, 80% of the storm's flood victims were uninsured. Florence devastated the same percentage of uninsured flood victims.
However, despite the growing effects of hurricane flooding, a recent survey found that only 40% of homeowners in high-risk flood zones carry flood coverage. Another survey found that only 12% of the property owners who responded carry flood insurance.
"Decades of misconceptions have led to the large coverage gap in America," said Amanda Bryant, Director of Operations for My Flood Risk. FEMA flood maps have been the standard for determining flood insurance requirements but they are outdated. They fail to identify half of the properties that have substantial risk.
"FEMA flood maps also do not account for the climate change factors which have made hurricanes more intense," explained Bryant.
Another misconception is that home insurance will cover flooding damage. "Standard home insurance policies do not cover flooding, even if it's caused by a hurricane," Bryant said. "You need a stand-alone flood insurance policy."
Without insurance coverage, residents turn to FEMA for a loan that must be repaid with interest. "Everyone is focused on the coronavirus, as they should be, but we also want homeowners to remember that flooding is a very real threat right now also," Bryant said. "With resources very scarce at the moment, it could be a very dangerous situation when the first major hurricane hits this season."
It is urgent that during the pandemic homeowners do not ignore the threat of hurricanes and flooding. Restocking flood kits, reviewing safety plans, and obtaining flood insurance are actions that can help protect homeowners and their families this hurricane season.
Jennifer Scherff is the Project Manager for My Flood Risk, a free, interactive, web-based platform to help property owners determine their true flood risk using comprehensive, up-to-date factors. The goal of My Flood Risk is to change the perception of true flood risk in America by raising awareness and providing vital tools that empower property owners to protect themselves and their property from rising waters.  
"The Invading Sea" is the opinion arm of the Florida Climate Reporting Network, a collaborative of news organizations across the state focusing on the threats posed by the warming climate.