By Jason Totoiu, the Center for Biological Diversity
It's an all too familiar scene.  After weeks of heavy rainfall and increasing temperatures, an algae bloom has formed once again in Lake Okeechobee.
As Floridians have learned in recent years, this recurring phenomenon is much more than an ugly, stinky blight.
These Lake O blooms often contain high concentrations of cyanotoxins. According to the U.S. Environmental Protection Agency, cyanotoxins can make people sick, harm wildlife, and poison pets. Studies have also linked the neurotoxin BMAA, which can be produced by harmful algae blooms, to neurodegenerative diseases, including ALS and Parkinson's disease.
Although the presence of cyanotoxins like microcystins is commonly associated with thick mats of blue-green algae floating on the water's surface, high concentrations of other cyanotoxins like cylindrospermopsin can be present even where there are no visible signs of an algae bloom.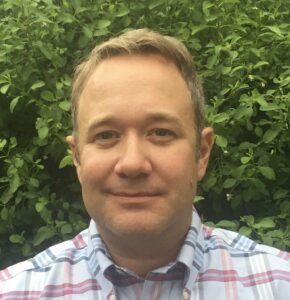 In May 2019, the Center for Biological Diversity, where I work as a senior attorney, and Calusa Waterkeeper and Sanibel-Captiva Conservation Foundation petitioned the Florida Department of Environmental Protection to adopt cyanotoxin limits for Florida's waters.
These limits could play an important role in mitigating these harmful algae blooms by helping to guide regulation of the pollutants that trigger the algal outbreaks.
In response to our petition, the department stated that it would consider adopting limits as part of its triennial review — a process the state happened to be going through.
In October, the Florida Blue-Green Algae Task Force, a panel of scientists appointed by Gov. Ron DeSantis, issued a final document recommending "defensible water quality criteria should be established by the Florida Department of Environmental Protection."  Thousands of concerned residents wrote to the department urging the state to set limits.
But there is still no indication that the department intends to impose any limits on cyanotoxins in state waters, even as new blooms grow across Lake O.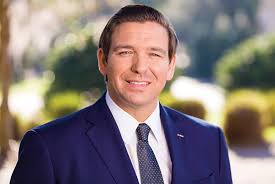 It's unlikely this delay is due to the Covid-19 pandemic. While the Task Force had to postpone its March meeting, which would have addressed cyanotoxins, the department has been moving full speed ahead on another front that would weaken environmental protections.
Right now, the department is aggressively proceeding with plans to assume responsibility from the U.S. Army Corps of Engineers to issue permits to dredge and fill wetlands under the Clean Water Act.
Wetlands play an important role in helping to prevent algal outbreaks by filtering contaminants before they reach our lakes, rivers, and springs. These contaminants include nutrients like phosphorus and nitrogen from agricultural and urban runoff that help fuel algae blooms.
If the federal government hands over permitting to the state, many development projects would escape review under the National Environmental Policy Act. That's no small matter: NEPA is one of the nation's cornerstone environmental protection statutes.
It gives the public a voice in government decision-making and ensures that federal agencies take a hard look at potential environmental harms before making decisions. The law has served as the model for conducting environmental reviews for more than 100 countries and dozens of U.S. states and localities.
Sidestepping NEPA will very likely fast-track the loss of Florida's wetlands to urban sprawl, mining and other development. As a result, the indirect and cumulative harm to water quality would go unexamined under NEPA.
Instead of fast-tracking measures to weaken protections for our state's wetlands, the department needs to stop dragging its feet and address Florida's water quality crisis. This includes establishing long overdue limits on cyanotoxins.
These criteria would provide clear numeric thresholds to guide government officials in notifying the public when it is not safe to be in the water, help guide the clean-up of polluted water bodies, and improve water management plans to prevent future outbreaks.
Even the EPA, which has been pushing for countless regulatory rollbacks, issued recommended limits for cyanotoxins last year for states to adopt.
As millions of Floridians return to the state's lakes, rivers and beaches, the threat posed by yet another summer of toxic – and economically damaging – algae blooms looms large.
By moving quickly to establish clear limits on dangerous cyanotoxins and refusing to lessen protections for our wetlands, Gov. DeSantis can take important steps to lessen that threat in the months and years ahead.
The cost of simply continuing to talk about the problem instead of fixing it is once again revealing itself across Lake Okeechobee and beyond.
Florida native Jason Totoiu is senior attorney at the Center for Biological Diversity.
"The Invading Sea" is the opinion arm of the Florida Climate Reporting Network, a collaborative of news organizations across the state focusing on the threats posed by the warming climate.