By Richard Zegelbone, Tropical Roofing Products
The pandemic has hit the energy efficiency industry hard. A national report from the BW Research Partnership stated that the COVID-19 pandemic has devastated the advanced and renewable energy industry.
In just two months, nearly 600,000 clean energy workers, or nearly 18% of the industry's workforce, filed for unemployment benefits. Indeed, all the years of economic and job growth in the clean energy sector have been wiped out.
Florida has been especially hit hard, with over 32,000 clean energy jobs lost. This is the third-highest number during the COVID-19 crisis, behind only California and Texas.
Any effort to bail out the U.S. energy sector must also include support for clean energy.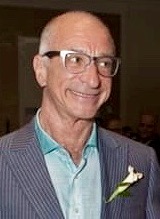 By reinstating and increasing tax credits, Congress can help avoid the loss of hundreds of thousands of jobs. If Congress fails to act in the coming weeks, however, we will see hundreds of advanced energy businesses – many of them small – shut down, and hundreds of thousands of jobs lost, possibly forever.
Moreover, the resulting significant decrease in the number of new projects would set the U.S. back years in our efforts to combat climate change.
While the federal government encourages nearly every mainstream form of energy generation through tax incentives, it has been years since we had meaningful incentives for energy efficiency.
In fact, there are no direct incentives for energy efficiency in the U.S. tax code.
This is a glaring and shortsighted omission that Congress should rectify with long-term, meaningful incentives, encouraging consumers and businesses to improve efficiency in homes, buildings, heating and cooling equipment, and fluid-applied roof restoration using ENERGY STAR compliant roof coatings.
Families are struggling with rising energy costs. The average household spends almost $2,000 per year on energy and over 30% of households struggle to pay their energy bills. Residential building emissions make up more than 20% of the total energy consumed in the U.S.
Despite the economic and environmental importance of residential energy efficiency, two key energy efficiency incentives in the tax code expired in 2017.
Incentives for homeowners to make energy efficiency upgrades – This incentive provided a tax credit to homeowners that covered part of the cost of upgrades that improve the energy efficiency of their homes. Congress should increase the credit to 15% of the cost of efficiency upgrades and raise the lifetime cap on the credit from $500 to $1,200 to encourage multiple efficiency projects.
Home builders' incentives to increase energy efficiency of new homes – This incentive provided a tax credit to home builders who construct new homes meeting high energy efficiency standards which should be reinstated and expanded for new homes meeting modern energy efficiency standards.
ENERGY STAR certified roof products tax credit –Congress should include language extending and increasing the ENERGY STAR certified roof products tax credit for products that reduce peak cooling demand by 10% to 15% and the amount of air conditioning needed in buildings. These incentives should be extended by at least three years and doubled in value.
Congress should strengthen and reinstate expired tax incentives that help homeowners lower their energy bills through energy efficiency improvements. The incentives would stimulate billions of dollars in economic activity and related job creation, particularly in the manufacturing and construction sectors. But it must act now to stabilize and ensure the long-term growth of the nation's clean energy industry.
Richard Zegelbone is President / CEO of Tropical Roofing Products, Inc. of Fort Lauderdale. His email is richard@gotropical.com
"The Invading Sea" is the opinion arm of the Florida Climate Reporting Network, a collaborative of news organizations across the state focusing on the threats posed by the warming climate.