By Sherri Goodman and Johan Bergenas 
In the presidential debate, President Trump again refused to acknowledge the overwhelming scientific consensus that humans are the main driver of climate change.
As he did when he visited Florida recently, the president touted himself as an environmental champion. But nothing could be further from the truth. Since taking office, Trump has broken with both Republican and Democratic presidents to minimize the serious national security threats stemming from a planet in decline.
Here in the United States, we are witnessing the effects of climate change. While California is getting the headlines now, Florida is at the epicenter of this challenge.
It has more than 1,200 miles of coastline, almost 4,500 square miles of estuaries and bays, and low-lying topography. According to a Florida Oceans and Coastal Council report, both rising sea levels and dying coral reefs due to warming waters are putting coastal communities and their economies at risk.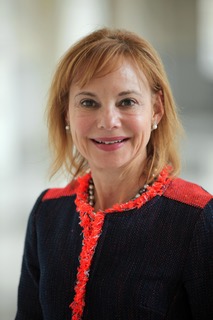 Long term, one out of eight homes in Florida could be underwater by 2100, a loss of $413 billion in property. Additionally, Florida's massive tourism and agriculture economies depend on countering these ecological threats.
Protecting the natural world has not always been a partisan issue. In fact, Trump is the only president out of line with Republican and Democratic presidents who for three decades have defined environmental threats as national security challenges
In contrast, in accepting his nomination for president, Joe Biden listed climate change as one of four "historic crises" facing our nation—it is one of the starkest contrasts between the two candidates.
The next president must recognize climate change and environmental challenges as national security threats. The future of the U.S. economy, our ability to fend off challenges from rising adversarial powers, and the safety and security of the American people depend on it.
With the nation's third-largest veteran population, fifth-largest active duty population and a top-five defense economy, Floridians know the value of sound national security policy.
The National Security Strategy of the United States is the preeminent document defining key challenges to American peace and prosperity. Issues included in that document receive top priority across the U.S. government and legitimize requests for Congressional resources. Every president from Ronald Reagan to Barack Obama has recognized natural security issues—including climate change, the health of the oceans, and threats to biodiversity—in our National Security Strategy.
Ronald Reagan in 1988: "The dangerous depletion or contamination of the natural endowments of some nations—soil, forests, water, air—will add to their environmental and health problems, and increasingly to those of the global community."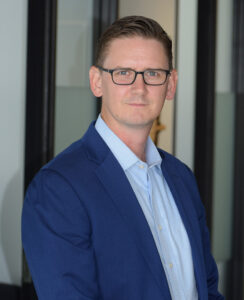 George H.W. Bush in 1991: "Global environmental concerns include such diverse but interrelated issues as stratospheric ozone depletion, climate change, food security, water supply, deforestation, biodiversity and treatment of wastes …. The stress from these environmental challenges is already contributing to political conflict.
Bill Clinton in 2000: "Our natural security must be seen as part of our national security."
George W. Bush in 2002: "Economic growth should be accompanied by global efforts to stabilize greenhouse gas concentrations associated with this growth, containing them at a level that prevents dangerous human interference with the global climate."
Barack Obama in 2010: "The danger from climate change is real, urgent, and severe. The change wrought by a warming planet will lead to new conflicts over refugees and resources; new suffering from drought and famine; catastrophic natural disasters; and the degradation of land across the globe."
Notwithstanding this bipartisan history on natural security as national security, President Trump failed to include it in his 2017 National Security Strategy and has downplayed the threat ever since. He even went so far as to withdraw the United States from the Paris climate accord, falsely arguing that it would impose an unfair economic burden on Americans.
To the contrary, bold climate and environmental policy can spur economic recovery and job growth in Florida and throughout the United States from climate proofing infrastructure to renewable energy.
Before Trump, five U.S. presidents from both parties drew links between a planet in peril and U.S. national security. We need our next president to again treat climate change and environmental degradation as top priorities — so that Florida and  every other state can prepare to adapt to their consequences.
Sherri Goodman is the former Deputy Undersecretary of Defense for Environmental Security. Johan Bergenas is an environmental security expert and Vice President for Technology at Waxman Strategies.
"The Invading Sea" is the opinion arm of the Florida Climate Reporting Network, a collaborative of news organizations across the state focusing on the threats posed by the warming climate.