By Kipp Nelson, Minister of Outreach at First United Methodist Church of Miami
The year of 2020 has put us all through the ringer a time or two.
As if a global pandemic and economic recession weren't enough, add a worsening climate crisis to the mix. It appears that all of us need a little hope right about now.
As a person of faith, my hope lives in the things unseen.
That means trusting in the innate goodness of the world to bring about something positive from the chaos.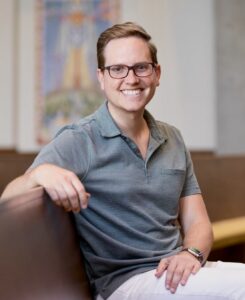 Having hope is about cultivating hope in community. This is crucial in understanding our role amidst the climate crisis.
To weather the climate crisis, Floridians must preserve God's coastal creation — such as salt marshes to blunt the rising seas and coastal forests to buffer hurricane winds. But we must do our part to preserve these natural gifts.
As a faith leader in Miami, I see firsthand how the climate crisis is affecting our communities and our land. More and stronger storms are causing expensive and chronic flooding. We need action.
Florida needs a climate plan that protects our public lands and waters.
We should make our natural coastal protections stronger and more resilient. Preserving and protecting these places isn't just good for ecosystems; it benefits our human communities at the same time.
During this Christmas season, I am reminded of God's desire to partner with humanity.
God isn't a magician. God is a divine universal force that longs for a relationship with humanity. In that relationship, God gives us our own agency to choose good or not.
It is important to realize that we are citizens of Earth, and therefore we have a responsibility beyond our local context.
At the national level, we can urge Congress and the incoming Biden-Harris Administration to take action that creates coastal resilience and stewardship jobs. We can also support a strong U.S. role in the global goal to support strong biodiversity conservation protections for at least 30 percent of God's Earth by 2030.
The Florida Keys Marine Sanctuary and the Everglades are ideal locations that need extra protection. Sen. Marco Rubio has a great opportunity to protect them in the new Congress.
While many of us are praying for miracles to heal our world, it is essential for us to remember our part in that healing. Might we come together and cultivate hope for a better future for us all. Let's do our part.
Kipp Nelson serves as the Minister of Outreach and Evangelism at First United Methodist Church of Miami where he is an ally and advocate for social justice.
"The Invading Sea" is the opinion arm of the Florida Climate Reporting Network, a collaborative of news organizations across the state focusing on the threats posed by the warming climate.