By Sean Dorian
I'm a staunch supporter of President Trump, maybe the only one in my family.  His daring and sweeping approaches to some long-term issues confirmed my loyalty early in 2016.
Like most Republicans, climate change and the Paris Climate Agreement weren't getting my support.  I saw plenty of evidence to bolster the President's position on climate.
There's one thing I can tell you, and I'm not alone on this.  I've changed my mind a bit about climate change. Don't get too excited; I voted for Trump again.
The change wasn't an epiphany after watching Scrooge's transformation in "A Christmas Carol." It didn't take a disaster to convince me.  It took several.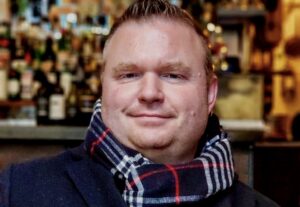 This year we endured bigger fires, hurricanes, droughts and floods. And finally, I've had lots of friendly, if animated and clamorous, debates with my uncle.
It began with a planned Thanksgiving debate, scheduled in front of an audience before dinner three years ago. The outcome was a draw.  The debate has continued sporadically over three years of talks.
I now consider climate change real.   It's us, it's serious and there are solutions.  I now acknowledge that among the things President Trump could have done differently, (in addition to his tweets), climate action was one that wouldn't have hurt.  A lot has changed since he was elected.  In 2016 it was common to hear Republicans denounce climate change and that's no longer the case.
I held to my views for many of the same reasons my peers did — reported lack of conclusive evidence, the enormity of the alleged problem, and party loyalty.  It seemed that climate activists were exaggerating the problem and proposing foolish solutions, like giving up meat.
Global warming cures were coupled with liberal values of increased regulations and poor economic policies.  Plus, it's never easy to admit when you are on the inaccurate side of an issue, especially when you see others chastised for similar beliefs.
And there's a sort of inner paralysis from anticipation of reprisal for previous views. But being included in the conversation after my change of heart helps.  I can still be on the opposing political team and support climate legislation. My uncle has showed me bipartisan bills in Congress for clean energy innovation. There are several on the floor of Congress today.  Just google bipartisan climate bills 2020.
It helps when I see corporations like Walmart and Amazon supporting and committing to clean, renewable energy goals.  Learning that states like Texas and Montana are leaders in renewable energy production also convinces me that the climate is warming and it's a threat.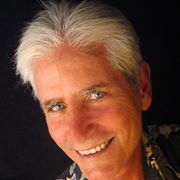 There is also the future of my four children to consider.  My life has been blessed in many ways, and I want the same if not better for them.  My voice can't change the climate, but I am able to relate to my like-minded conservative friends accurate facts on an important issue.  Who knows, like Scrooge I may even inspire others to care more.
It's at my uncle's request that this is being written.  He hopes all who read this will welcome good Republicans like me to the endeavor for solutions.
Polls tell us that many people like me are amending their views on climate change.  My uncle loves saying we need big, national bipartisan policies to flatten the global warming curve.
His name is Jeff Dorian. He leads the bipartisan Broward Chapter of Citizens' Climate Lobby and all are invited to join us in the climate conversation.
Sean Dorian was a server in upscale restaurants for 12 years. He now runs his own e-commerce business.
"The Invading Sea" is the opinion arm of the Florida Climate Reporting Network, a collaborative of news organizations across the state focusing on the threats posed by the warming climate.