By Dr. Shahnaz Fatteh, Asthma, Allergy Care Center of Florida
There is legislation on a fast track in Tallahassee that – from a medical health perspective – is deeply concerning.
If passed, the bill would strip local governments of their authority to keep you and your family safe. A bill that stops your community from having clean-energy building codes and locks in outdated, polluting gas lines in new communities is troubling.
Florida is not alone. There is a push across the country to preempt local authority to make clean energy decisions. Georgia, Arizona, Louisiana, Oklahoma, and Tennessee have already passed laws that prevent cities and counties from local decision-making about new local natural gas hookups. Mississippi, Arkansas, Texas, Pennsylvania, Indiana, Kentucky, Iowa, Missouri, Kansas and Utah are considering similar measures.
HB 919/SB 1128 attacks the tradition of home rule by ending local government control over energy choices in their communities. What's concerning is how far-reaching the consequences of this policy would be. Under the bill, any previously passed actions from local municipalities would be void.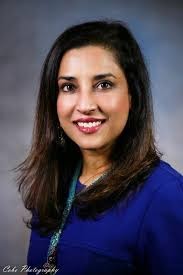 While the fossil fuel industry has done a good job of framing "natural" gas as a clean fuel, natural gas extraction, especially hydraulic fracturing techniques known as fracking, transmission, production, and end-use creates pollution. Natural gas is harmful to our health, both in the near and long-term.
Whether gas is burned in a power plant or piped into our homes to cook our food and warm our homes, most people are not aware that natural gas pollutes. This is a critical problem from both a climate-warming perspective as well as the created air pollution that is dangerous to breathe and harmful to our lungs.
Many households use natural gas stoves, unaware of the detrimental effects they may cause. Gas stoves essentially burn methane indoors and, particularly when unvented, can be harmful to the people living in the home, especially children, pregnant women, the elderly, and those with underlying lung or heart problems.
Natural gas stoves create indoor air pollution, including nitrogen oxides, carbon monoxide, and fine particulate pollution, which impairs lung development in young children and teens. Older gas stoves burn less efficiently and are more likely to emit formaldehyde, a known carcinogen.
Children who live in homes with gas stoves are 42% more likely to experience asthma symptoms and are 24% more likely to be diagnosed with asthma. The U.S. Environmental Protection Agency and the American Lung Association report that breathing nitrogen oxides can worsen asthma, including increased emergency room and hospital visits and likely plays a role in developing asthma in children. Homes that use gas stoves have consistently higher levels of NO2 and particulates than homes with electric stoves.
As a doctor, I am equally alarmed about climate change's threat to our health as I am indoor air pollution. The Asthma and Allergy Foundation states, "The science is clear: climate change is an environmental issue and a serious threat to our public health."
A warming climate driven by the burning of fossil fuels worsens our respiratory health. In the coming years, we will see warmer, wetter weather with longer and more potent pollen seasons, increases in mold, and more heatwaves.
Why is the Florida Legislature backing an outdated energy source when there are cheaper and safer ways to meet our energy needs? New natural gas development locks in pollution for decades, even generations.
Methane is a potent greenhouse gas. For 20 years after its release, it is 84 times more powerful than the primary greenhouse gas, carbon dioxide.
While methane doesn't linger as long in the atmosphere as carbon dioxide, it is far more devastating to the climate because it keeps heat in our atmosphere more effectively. We can't afford to add methane to our atmosphere by locking in more gas infrastructure.
While we all must do our part to reduce greenhouse emissions by choosing energy-efficient and safe appliances, we need our state lawmakers to listen to doctors and support laws that build a healthier Florida.
Legislators should stand up to the gas industry's attempts to lock you and your neighbors into expensive and harmful gas when there are better alternatives.
Dr. Shahnaz Fatteh is Board Certified in Asthma, Allergy and Immunology. She is the Medical Director of the Asthma, Allergy Care Center of Florida, which has provided care for over 25 years with offices in Plantation and Pembroke Pines.  
 "The Invading Sea" is the opinion arm of the Florida Climate Reporting Network, a collaborative of news organizations across the state focusing on the threats posed by the warming climate.