By Jennifer Scherff, My Flood Insurance
 FEMA has announced more details of its long-awaited Risk Rating 2.0 program that will be released in October. This revamp of the National Flood Insurance Program (NFIP) uses new risk modeling data to determine flood insurance rates.
About 80% of all NFIP policyholders in Florida will see an increase in their premiums by as much as $240 annually.
However, what most homeowners don't know is that there is another option for flood insurance that can often provide lower premiums and additional coverages – private flood insurers.
What is Private Flood Insurance?
Whereas the NFIP is funded and backed by FEMA, private flood carriers are independent from the federal government. They have the flexibility to set their rates according to the newest flood risk models, which more accurately reflect the flooding risk unique to each property. The availability of private flood options finally allows for consumer choice in flood insurance.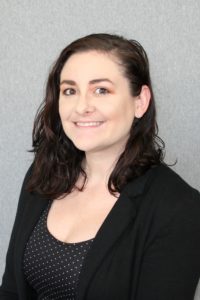 Coverage Differences
The maximum residential coverages available from the NFIP are $250,000 for building and $100,000 for contents. With the average property value in Florida at $273,000, this would leave many residents underinsured. Private flood carriers offer increased limits of coverage for both building and contents, so that the risk is fully protected.
Private flood companies also offer many optional endorsements that FEMA policyholders cannot access. Replacement cost coverage for non-primary residences is not available from the NFIP and so these homes are covered only for actual cash (depreciated) value, as are all contents on any NFIP policy. Private flood offers full replacement cost coverage for all building types and for contents.
Other coverages available only on private flood policies are:  
Additional living expenses
Business income coverage
Enhanced coverage for detached structures
Pool repair and fill
Waiting Periods
The NFIP has a mandatory 30-day waiting period for new policies to take effect. With the Atlantic hurricane season starting on June 1, there's very little time remaining to get NFIP coverage in place before the season begins. Private flood waiting periods are zero to 15 days.
Other Considerations 
The NFIP exists by federal mandate, required to be reauthorized by the government every time it expires. Most recently, the program was extended through September 2021. If the NFIP lapses, no new or renewal policies can be issued until the program is reinstated.
Private flood coverage is accepted by banks if you hold a federally backed mortgage, with the exception of FHA loans. In November 2020, the Department of Urban Housing and Development proposed a rule that would allow private flood coverage to be accepted for FHA loans. However, until the rule becomes official, the only option for flood coverage remains an NFIP policy if you hold this type of mortgage.
Since private flood carriers do not have to follow FEMA pricing, their rates can fluctuate. However, since multiple options exist, you can easily shop your policy if your renewal should increase. Private flood policies also lack the $250 occupancy surcharge that FEMA imposes for non-primary residences.Prepare Now

Experts predict 17 named storm this hurricane season. As we've seen in recent years, hurricanes have become more powerful and slow-moving, leading to increased rainfall. Now is the time to begin exploring flood protection options. Websites such as My Flood Insurance allow users to shop for flood insurance quotes online from multiple carriers at once.
Aurora Insurance Technologies, the company behind My Flood Insurance, is a partnership between Shoothill Software, Inc and National Flood Insurance, LLC (NFI). Shoothill is an award-winning team of data and software experts who created the United Kingdom government's flood alert system. NFI is one of the largest flood-only insurance agencies in the nation and has provided flood insurance for property owners throughout the country for over a decade.
"The Invading Sea" is the opinion arm of the Florida Climate Reporting Network, a collaborative of news organizations across the state focusing on the threats posed by the warming climate.