By Bernard Perlmutter, Abigail Fleming and Kiyra Ellis, the University of Miami School of Law
Raging seas, melting glaciers, smoldering heat: these and many more natural disasters provide overwhelming evidence that we are experiencing global climate change.
Due to increased CO2 in the atmosphere produced by fossil fuel use, the earth's surface is warming at an unprecedented rate, leading to long-term increased temperatures and rising sea levels. With those changes come extreme weather events such as flooding, hurricanes, wildfires, and droughts.
Meanwhile, the young people who are fighting desperately for their futures and the future of the planet are at the mercy of court decisions that deny them their basic rights. As environmental policy and children's advocates, we support children's right to be heard in litigation over climate change.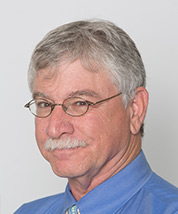 Delaney Reynolds, 21, is an avid hiker and snorkeler who calls both Miami and No Name Key home. In April 2018, Delaney and seven other young people filed suit in Leon County Circuit Court against the state of Florida, its governor and several state agencies. The young plaintiffs maintain that Florida is violating their constitutional rights by operating an energy system based on fossil fuels in spite of there being viable alternatives.
The plaintiffs ask the court to first declare their constitutional rights and that the state is violating those rights, and if necessary to compel the state to create a comprehensive plan for energy systems that comply with the mandates of Florida's Constitution.
In June 2020, Circuit Judge Kevin Carroll ruled against the plaintiffs and directed the children to take their climate grievances to the legislature. However, children cannot vote and thus must depend on their guardians to make political decisions. Children also lack the economic resources to participate in politics, limiting their potential to contribute to campaigns or calls to action. The children appealed the lower court's dismissal to the First District Court of Appeal and now await a ruling.
In the meantime, Delaney watches with terror as her beloved ocean is devastated by flooding, erosion, rising seas, and ocean acidification and bleaching. And Isaac A., 15, who lives on his family farm in Alachua, sees the farm that his family depends on threatened by inland flooding due to high volumes of rain and river flooding.
Young people like Delaney and Isaac are uniquely and disproportionately harmed by climate change and the increased disease, food, water insecurity, and other threats that accompany it.
Children's heightened exposure and immature physiological development render them vulnerable to the detrimental effects of climate change. Children are exposed to more pollutants and contaminants than adults, as they "breathe more air, drink more water, and eat more food per unit of body weight."  Children's weak immune systems and underdeveloped organs also make it difficult for young bodies to adapt to shifting climate patterns.
Children are also vulnerable to the mental-health impacts of climate change, including trauma caused by forced displacement from homes, loss of family and community stability, and fear over the future.
The impacts of climate change will be felt most acutely in communities of color. Racial and ethnic minority communities in the U.S. have always borne the burden of the energy system. These historically marginalized communities have been forced to live near fossil fuel infrastructure and other sources of air pollution by racially explicit policies of the government.
The government has known for decades about the correlation between the burning of fossil fuels and destabilization of the global climate, yet policy-makers remain complacent. Government agencies report that if we do not act now, no person or place will be safe.
To meet this urgent need, those who will be most affected by climate change – our children – are taking action to protect themselves through lawsuits such as Reynolds v. Florida.
Courts have a unique role in protecting children who are explicitly excluded from voting and thus incapable of influencing policies detrimental to them. Just as the U.S. Supreme Court in 1954 upheld the equal protection rights of African-American children who had suffered educational harm due to segregation, these vulnerable Florida children deserve their day in court to remedy the state's failure to live up to its constitutional obligations to ensure their health, safety and wellbeing in its energy policies.
The Court's role here is critical because neither children nor our planet can withstand the irreversible damage that will occur in their lifetimes unless the Court can compel the State of Florida to protect these young people, and future generations, from the harms of climate change.
Bernard Perlmutter is Co-Director of the Children & Youth Law Clinic at the University of Miami School of Law; Abigail Fleming is Practitioner-in-Residence of the Environmental Justice Clinic at the school; and Kiyra Ellis is a first-year law student.
"The Invading Sea" is the opinion arm of the Florida Climate Reporting Network, a collaborative of news organizations across the state focusing on the threats posed by the warming climate.