By Lee Hinkle, Florida Alliance for Consumers and Taxpayers
There's a storm brewing in the Atlantic, but it won't be covered on The Weather Channel.
Hurricane-weary Floridians – already alarmed as storms get turbocharged by climate change – now have a Category 5 financial hit looming, and only members of Florida's congressional delegation can protect the state from a massive storm surge of increased homeowners insurance rates.
The warning is in.  Florida is now in the "cone of uncertainty" for the approaching Hurricane Tax.
An unintended byproduct of the new Biden tax plan, this Hurricane Tax is spawned from an effort to create an international corporate tax that will increase the price for something Florida relies on known as "reinsurance."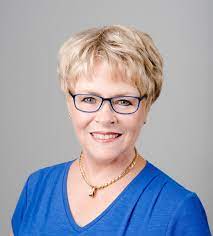 Insurance companies sell policies to Florida homeowners to protect their property in case of damage. In order to ensure they have money to pay claims after a storm, these insurers then buy reinsurance – essentially, insurance on that insurance – often in the international market. This helps minimize risk for everyone.
The new and extremely complicated Biden tax plan includes a provision to make sure that corporations headquartered overseas pay a minimum tax.
You don't have to be an insurance expert to see where this is going. When companies pay more, those costs are often passed along to consumers. That means you and me.
In Florida, that makes this provision an actual Hurricane Tax, one that is worsened by the effects of climate change.
If this element of the president's tax plan is passed, the Hurricane Tax will surely make landfall in Florida, the most hurricane-vulnerable state. The threatening fiscal storm will make a direct hit in the form of increased rates at a time when homeowner's insurance rates are already surging.
According to the Sarasota Herald Tribune, property owners throughout Florida are experiencing soaring insurance rates, with approved increases ranging from 12% to 31%.
Studies have shown a clear link between rising temperatures due to climate change and more intense hurricanes, which is bad news for every Floridian. It also means that this proposal in the Biden Tax Plan also becomes a Climate Change Tax, which will disproportionately affect vulnerable families who are least able to afford rising insurance premiums.
At a time when we should be trying to enact laws to protect homeowners from climate change, this provision goes the other way.
But the list of who gets hit doesn't stop there.
Landlords slammed with these big increases will, in turn, pass the cost down to renters. Local businesses will pass along these higher costs to customers for the same reasons.
There is still enough time for Congress to prevent the damage from being done. I urge Florida's Congressional Delegation to take the lead and work to ensure that this Hurricane Tax gets sheared from the president's tax plan.
Floridians have enough to worry about from the winds of real hurricanes – they don't need a massive financial storm created by the government. As Florida residents hope to avoid becoming this season's hurricane victims, stopping the Hurricane Tax just as surely prevents them from becoming political victims, too.
Lee Hinkle is a director with the Florida Alliance for Consumers and Taxpayers.
"The Invading Sea" is the opinion arm of the Florida Climate Reporting Network, a collaborative of news organizations across the state focusing on the threats posed by the warming climate.