By Dr. Catherine Toms, Health Care Without Harm
Each year, 1 in 5 premature deaths across the globe are the result of air pollution emitted by burning fossil fuels. The direct health harms of carbon-sourced air pollution include lung disease, heart disease, stroke, diabetes, infant mortality, and cancer.
As a physician and senior advisor on climate and health for Health Care Without Harm, I am driven by one singular goal in everything I do: to reduce air pollution and emissions to protect the health of my children and your children, now and into the future. Reaching this goal requires unprecedented teamwork among all sectors of society, especially our utilities, to prioritize clean energy.
However, my utility provider – Florida Power & Light – is pushing to substantially increase its base rates while remaining heavily reliant on harmful energy sources. If approved by the Florida Public Service Commission, this rate increase will serve only to reward FPL's outdated practices at the expense of Floridians. It will also cause poorer health outcomes among vulnerable populations struggling to afford their power bills, thereby widening health disparities across the state.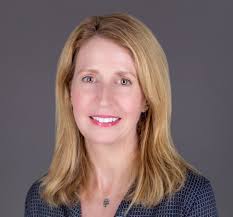 The health costs of fossil fuel-driven air pollution and climate change in the United States already exceed $800 billion each year; without immediate action, this problem is expected to become even costlier. FPL can play a meaningful role in controlling these health care costs, improving quality of care, and reducing the environmental impact of the health care sector.
The utility has the ability to truly accelerate its transition to clean, affordable 21st century energy solutions and set a beneficial precedent for its peers to follow. But right now, 78% of FPL's electricity generating capacity is fossil fuel-sourced, while only 8% is solar. For the sake of the health and safety of current and future Floridians, any rate increase granted to FPL must be tied to a commitment and a concrete plan to achieve 100% clean energy by 2035.
NASA tells us that the planet is warming at an accelerated pace because of fossil fuel pollution in our atmosphere, and 2020 surpassed 2016 for the hottest year on record. Extreme heat already kills more people than any other weather-related disaster, and Floridians will suffer significantly if we don't change this trajectory. As just one gut-wrenching example, more than 2,300 lives will be lost annually in Miami alone if the global temperature increases by just 3 degrees Celsius.
No matter how high temperatures rise in our heat-prone state, FPL refuses to halt power disconnections when struggling customers fall behind on their bills. That means even during extreme or hazardous weather, the utility cuts Florida families off from the air conditioning and other vital services that could save their lives. If FPL wants a rate increase, at a minimum it must halt power disconnections for nonpayment for any customer when there is a 105-degree heat index forecast within 24 hours.
Like every physician, I have taken an oath to do no harm. Despite this, the U.S. health care system is responsible for 8.5% of the emissions that contribute to life-threatening diseases. Our state needs utilities to provide clean energy so health systems can run lifesaving, energy-intensive operations without contributing to the very diseases they are trying to treat.
FPL, the largest rate-regulated electric utility in the United States, has the power to lead the way in a swift transition to clean, affordable energy and avert the dangerous effects of emissions on Floridians. FPL's current proposed rate increase does not accomplish this, and instead perpetuates growing emissions-related health consequences. I urge the commission to please help protect the health of Florida's children for years to come by rejecting this misguided request.
Dr. Catherine Toms is a physician and a senior advisor on climate and health for Health Care Without Harm. She is a Florida Power & Light customer residing in Delray Beach.
"The Invading Sea" is the opinion arm of the Florida Climate Reporting Network, a collaborative of news organizations across the state focusing on the threats posed by the warming climate.