By Jennifer Scherff, National Flood Insurance LLC
With the National Flood Insurance Program's (NFIP's) new rating methodology set to take effect for new policies on Oct. 1, the availability of competitive private flood insurance has become even more critical for prospective homebuyers.
Unfortunately for Federal Housing Administration (FHA) borrowers, private flood insurance is not an option.
The National Housing Act of 1953 led to the creation of the FHA, which insures loans for individuals who do not qualify for a standard mortgage. These loans are particularly attractive to lower-income households and first-time homebuyers because it allows them to purchase a home with a down payment as low as 3.5%. However, due to the nature of these loans, borrowers must follow guidelines set by the FHA. One of those states that when flood insurance is required on a property, the minimum flood coverage must be through the NFIP.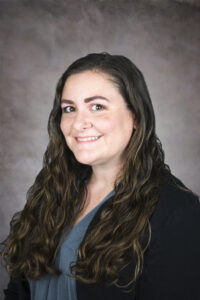 Through FEMA's new rating system, called Risk Rating 2.0,  more than 75% of policyholders are expected to see an increase in their premiums. For the existing 8.5 million FHA loans, as well as future borrowers, any increase in insurance premiums could lead to an increased financial burden on already tight-income households.
The NFIP has been the main provider of flood insurance policies throughout the nation since the program began in 1968. Within the last decade, however, the flood insurance market has grown tremendously with dozens of private carriers now offering coverage at competitive rates and with optional endorsements not offered through the NFIP. One such coverage that many private flood policies offer is loss of use which covers additional living expenses if a home is uninhabitable due to a flood loss.
In November 2020, the FHA proposed a rule that would allow for private flood insurance to be accepted. The rule has not yet been made official, meaning that as we reach the implementation of FEMA's Risk Rating 2.0, homeowners are facing increased flood insurance premiums and are unable to shop around for a better rate.
In addition, the NFIP is set to expire yet again at midnight on Sept. 30 if Congress does not agree on a reauthorization. The NFIP has lapsed four times since 2010. During a lapse, no new NFIP policies can be issued. That can lead to closing delays or contract cancellations for FHA homebuyers. Private flood carriers are not affiliated with the government and remain open even during a government shutdown.
As insurance agents and policyholders alike brace for the impact of Risk Rating 2.0 on the NFIP rates, the FHA should aggressively fight to allow their borrowers to gain access to the competitive rates and coverage options available through the private flood market. Homeowners have direct access to quotes and can compare rates from both the NFIP and private markets through free portals such as www.myfloodinsurance.com.
Jennifer Scherff is the Business Development Manager for National Flood Insurance LLC, an award-winning flood-only insurance agency located in Melbourne, Florida.
"The Invading Sea" is the opinion arm of the Florida Climate Reporting Network, a collaborative of news organizations across the state focusing on the threats posed by the warming climate.