By Rachael Ignatoff, Citizens' Climate Lobby
Pioneer Park in Deerfield Beach was a favorite place to go with my young son.  We spent many pleasant afternoons there, often meeting other families with young children.
It was a natural playground with a large wooden play structure with steps and different levels for climbing and exploring.  The play area was surrounded by large shade trees, which made the park enjoyable almost all year round.   The park attracted diverse families from neighboring communities.  Sadly, Pioneer Park was destroyed in hurricane Wilma.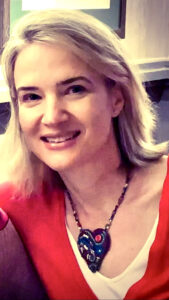 Friends and I mourned this loss.  We were relieved to hear Pioneer Park was going to be rebuilt.  In my naïve mind I imagined it being even better than it was before.
It was rebuilt as a small metal, plastic and rubber structure with little shade — not at all like the gem of a playground it was.   I realized then that natural structures can't easily be rebuilt without the money and resources required.
Severe weather like hurricanes, floods and wildfires cause irreparable damage.
I am urging citizens to support any bill that will help get climate change under control.  Our outdoor Florida lifestyle is at risk.
Rachael Ignatoff is a member of the Boca Raton chapter of Citizens' Climate Lobby.
"The Invading Sea" is the opinion arm of the Florida Climate Reporting Network, a collaborative of news organizations across the state focusing on the threats posed by the warming climate.