By Jim McDuffie
Florida's saltwater recreational fishery, worth more than $9.6 billion per year and supporting more than 88,000 jobs, is under threat. 
The negative impacts of nutrients entering Florida's waterways from outdated wastewater infrastructure – from septic systems to aging sewage treatment systems – are well known. These nutrients have fueled harmful algal blooms along nearly every portion of Florida's coast, resulting in well-publicized fish kills and seagrass die-offs.  Loss and degradation of important fish habitats like mangroves and other wetlands further compound the challenges.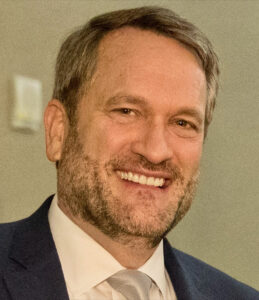 A recent three-year study by Florida International University and Bonefish & Tarpon Trust revealed another alarming threat to the recreational fishery – pharmaceuticals. Scientists studied bonefish in Biscayne Bay and the Florida Keys and found that every fish sampled contained pharmaceuticals, with an average of seven each. One bonefish contained 17. The list included 58 different drugs, including anti-anxiety medications, opioids, antidepressants and blood pressure medications.
Since this research is just beginning, we don't yet know the exact impacts of pharmaceuticals on bonefish. However, research on other species shows that exposure to pharmaceuticals changes fish behavior in ways that reduce survival – not a good result for an already struggling fishery. 
We also don't yet  know the extent to which pharmaceutical contaminants can be found in other marine life — such as fish, crabs and lobster — but there's every reason to believe this isn't a problem unique to bonefish, South Florida and the Keys. 
The source of these pharmaceuticals is a wastewater treatment infrastructure that isn't equipped to remove such contaminants, but instead allows them to infiltrate our waterways. The good news is that innovative solutions to retrofit systems to remove pharmaceuticals are already in use in places like Sweden, Switzerland and Germany and are proving successful. 
We're encouraged that Florida Gov. DeSantis and the legislature have recognized the need to fix Florida's water issues and have made bold policy and financial commitments to begin this important work. Our study reinforces the need to continue and increase this long-term commitment, not only to address nutrients, but also pharmaceuticals and other contaminants. 
Florida has the opportunity to be a global leader in addressing this important issue. Given the economic and cultural importance, it must. 
Jim McDuffie is president and CEO of the Bonefish & Tarpon Trust in Miami.
Photo credit: Florida International University