By Julia Cline
Ever since I was a child, I've loved visiting Florida to enjoy the incredible wildlife. I hope that future generations will have the same opportunity, but that may not be the case if we continue to invest in temporary fixes in lieu of long-term solutions.
Remember when, in an unprecedented move, the Florida Fish and Wildlife Commission (FWC) started feeding wild manatees in the Indian River Lagoon area? They did this because hundreds of manatees starved to death over the last two years, but the manatee problem runs much deeper than a short-term food shortage. With Earth Day upon us, let's take the "Invest in our Planet" theme to heart, and realize that chucking lettuce to manatees isn't the investment needed. Instead, our focus should be on the root cause of the issue: lagoon health.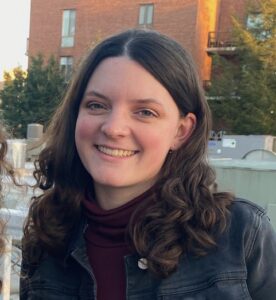 The problems manatees face emerged long before the "Unusual Mortality Event" was declared by FWC in December 2020. They began a century ago, when increasing human populations and land development started to seriously affect Florida watersheds, including the Indian River Lagoon area. 
The lagoon is a critical manatee habitat. Manatees flock to its warm water areas to survive cold weather. Due to increasing water pollution, however, a majority of the seagrass within it has died off. Seagrass is the basis of the manatee diet. This means that manatees that migrate to this lagoon are safe from colder waters, but face starvation due to little remaining food. Instead of addressing the causes of the seagrass decline, FWC focused funding and publicity on feeding manatees lettuce. 
On a basic level, feeding manatees to save them sends a terrible message. Wildlife feeding should remain unacceptable for the safety of humans and animals. Because of the manatee feedings, people may assume that feeding wildlife is a normal conservation approach when it's really a last resort. Frankly, it's hypocritical for FWC to feed manatees when there is a $500 fine for citizens to do the same. 
Long-term manatee survival depends on seagrass recovery. Seagrass restoration efforts are planned for the area, but researchers estimate that it will take 12-17 years for seagrass to recover with the current water quality levels. 
Manatees don't have that long. 
To save them, we must prioritize improving water quality so that seagrass can recover faster.
A recent study showed that 51% of pollution in the Indian River Lagoon came from septic systems. For the lagoon to have any chance at recovery, this must be addressed. Florida directed $53 million dollars towards restoring Indian River Lagoon water quality last September, including money for shoreline septic tank removal and sewage treatment plant updates. This is a step in the right direction, but more funding is required because it will take an estimated $5 billion dollars to restore the lagoon. 
To be fair, FWC insists that they researched how to support manatee's dietary needs, but feeding them a few types of lettuce cannot supplement the more than 60 species of plants manatees eat in the wild. While officials brag about the feeding program's success, FWC has no evidence that the feedings truly helped. The manatee death rates for 2022 are double the normal average. 
Feeding manatees just enough to keep them at the brink of starvation is cruel and unsustainable, and FWC should only continue this experiment next year if they intend to make greater commitments towards improving lagoon health. People love a simple solution, but we can't settle for simple when the entire ecosystem is at stake. 
The plight of the manatees pulls at heartstrings, but before you donate to groups that feed starving manatees, consider donating to a program that focuses on the water quality of the lagoon, to give manatees a fighting chance in the long run. If you live near the lagoon, make sure that your property is manatee-friendly by minimizing fertilizer use, picking up leaves/grass clippings or animal waste, planting vegetation between your house and the shore, and updating or removing your septic system. 
The time to act is now – we must protect the watershed, not just one part of it. Until the watershed is healthy, there is no hope for the manatees.
Julia Cline is a graduate student in the Conservation Leadership program at Colorado State University. Distributed by The Invading Sea.