By Dr. Nathan Scott
Eyesight is only one of the five senses, but it's key to processing information. That's why it's truly alarming that at the Bascom Palmer Eye Institute here in Miami, we have patients who are blinded after missing eye appointments because of extreme weather events — hurricanes, flooding and even milder rains.
The increase in flooding due to climate change makes it challenging for my patients — many of whom have little income and limited transportation options — to keep their appointments and receive necessary treatment.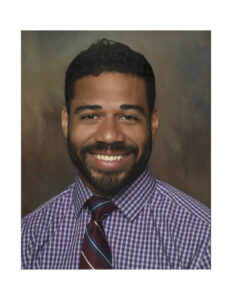 Many of them require a vision-preserving procedure that requires medication to be injected into the back of the eye every month. Without these injections, they may be left with poor vision or develop blindness – leaving them unable to care for themselves or their families.
Many consider climate change and its detrimental effects on human health to be the number one health concern of our generation. It also happens that health care and hospitals are major contributors to the greenhouse gases causing the problem. So as not to harm the patients we are sworn to treat, we must reduce the industry's massive carbon footprint.
We who work to protect your vision must also do our part to combat climate change, which is warming our planet at an alarming rate.
It is well understood that greenhouse gas emissions from fossil fuels are driving the warming that is causing extreme weather, such as heat waves, wildfires, drought, flooding, rising seas and storm surge. These events lead to exacerbations of chronic diseases, increased hospitalizations and, ultimately, lower quality of life and work productivity.  As medical professionals, the last thing we want to do is to add to these problems.
According to a 2019 report from Health Care Without Harm, if the global health care industry were a country, it would be the fifth largest emitter of greenhouse gas pollution. Reducing our carbon footprint and our pollution is one way for our institutions to address the climate crisis and the harmful health effects we see in our clinics on a daily basis.
We have a responsibility to sound the alarm because this is climate change in real time. We're seeing these impacts now. It's not a distant problem down the road.
Health care facilities must take action and do our part. As clinicians, we must ensure that our institutions are using best practices to manage gases from anesthesia, and reducing waste in the clinic and operating room. We must recycle in offices and hospitals, as well as make our businesses and homes more efficient.
First things first. The health community must do its part by reducing our contribution to the problem. Medical professionals also have a responsibility to advocate. We must support government and industry leaders who are committed to taking action to help protect the health of our communities and patients. The time is now to take action to prevent the worst impacts.
The health profession is a healing profession. Healthcare institutions share the physician's responsibility to "do no harm." We must all lead on efforts to prevent the adverse health effects of climate change, and not contribute to it.
Dr. Nathan Scott is an ophthalmologist on a vitreoretinal surgery fellowship at the Bascom Palmer Eye Institute.