Business leaders in Florida are advocating support for more investment and use of clean and renewable energy across the state.
The new initiative, named Clean Energy Florida, aims to promote awareness about the potential of clean and renewable energy to grow Florida's economy and to protect the state's renowned natural resources.
The project features Florida business owners, leaders, and municipal decision-makerswho have invested in and support solar and other clean energy projects within their companies and cities.
Included are:
— the Miami HEAT American Airlines Arena solar canopy
— the Walt Disney World solar array
— some of Terra Group's sustainable development projects throughout South Florida
— the Florida International University solar research and solar farm initiatives
— clean energy efforts led by municipal leaders in South Florida and Orlando.
Jackie Ventura, HEAT Group Director of Sustainability and Operations at the American Airlines Arena and supporter of the effort, spoke about the state's need to lead in solar.
"I believe Florida has a huge capacity to become a leader in the renewable energy space. We are known as the Sunshine State. I would love for us to be known as the Solar Power state," she said.
The initiative also features small business owners, non-profit organizations and multi-national companies, such as Roundhouse Creative in St. Petersburg, co-op leader Solar United Neighbors, and Canada-based TD Bank, who are leading the charge in expanding clean and renewable energy initiatives for communities across Florida.
"One of Florida's greatest economic opportunities lies in accelerating clean energy options for the state. As one of the most solar energy rich states in the country, Florida has the potential to become a national leader in clean and renewable energy and the business community is at the helm of this movement," said Jake Hiller, manager with EDF+Business, which supports the Clean Energy Florida initiative.
A poll in June surveyed more than 1,200 likely midterm election voters in South Florida and the I-4 corridor on their attitudes and perceptions about clean and renewable energy. The results showed that a vast majority of them felt that adopting clean and renewable energy practices was not only a prudent economic decision, but also the right thing to do.
By double-digit margins, those surveyed also believed that the business community is poised to lead on the issue of clean energy in Florida.
Over the past few years, there has been a growth in the number of municipalities that have begun to implement green initiatives for residents and businesses alike. In Coral Gables, Commissioner Vince Lago has become a champion of these efforts. He said that adopting clean and renewable energy is a bipartisan issue and should be embraced by all.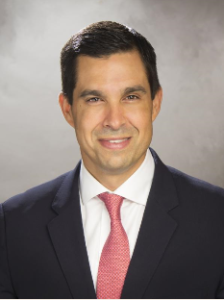 "As a fiscally conservative Republican, I believe that advocating for clean and renewable energy is much more than caring for our environment; it's about the cost savings and the economic benefits that derive from renewable energy," he said.
"The Invading Sea" is a collaboration of four South Florida media organizations — the South Florida Sun Sentinel, Miami Herald, Palm Beach Post and WLRN Public Media.