Sand is a precious commodity on the Gulf of Mexico's Manasota Key.
Just ask beachfront homeowners.
Laura and Richard Klinski have spent their winters on the Charlotte County key since 1979 and can remember, even three years ago, being able to walk the beach for up to a mile into Sarasota County. That's impossible now.
The beach is nearly gone.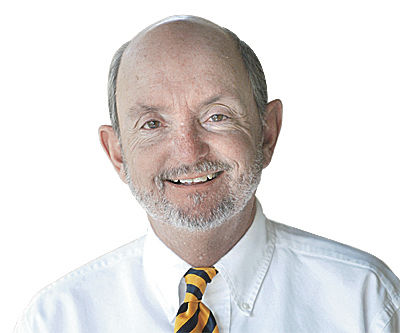 Stairs and boardwalks that led to the beach are left hanging over the Gulf of Mexico's churning water.
"It used to take years for us to see the changes," Laura Klinski told Sun writer Steve Reilly last fall. "But now, it's happening daily."
"Two weeks ago, it took two or three more feet," Richard said. "A week later, three or four feet came in, the next day another foot of sand came up, but then a few days ago, it went down five or six feet."
The eroding shoreline has caused headaches and fears of losing property value to residents along the beach for years. Hurricanes that threatened, but never came ashore, and tropical storms sped up the loss of sand. But the reasons for a disappearing beach can't be easily explained.
Michael Poff, of Coastal Engineering, said while the main driver of erosion is cold fronts in the winter and storms in the summer, he can't rule out the rise in sea level like that seen on Florida's East Coast and elsewhere.
"To some degree, sea-level rise has some contribution to it, but we have low-lying beaches to start with," he said last week as a huge beach renourishment project nears. "There is only one inlet (along Manasota Key) while the East Coast has a lot more inlets. There can be a lot of erosion around inlets."
Charlotte and Sarasota counties have teamed up for a $28 million shoreline restoration project that should begin before the end of the month. It is a project that had been discussed for years before the two counties agreed to seek funding together.
In 2001, Manasota Key saw an erosion rate of a foot every year. That erosion rate has increased to 4 feet annually. In Sarasota County, according to a Sun story by Reilly, the consultants determined there was a stretch of shoreline eroding at a rate of 6 to 7 feet annually.
Matt Logan, with Charlotte County Public Works, said there will be two barges drawing sand from the Gulf in hopes of completing the renourishment before turtle nesting season, which begins April 30. The sand will be pumped onto four miles of beachfront, mostly in Charlotte County. Later, there will be a second renourishment project to replenish beaches on Knight and Palm islands.
"Historically," Logan said, "sand moved from north to south. Then the roles changed and it reversed. But now, the beach to the north is starving for sand. (We don't know why)."
The project couldn't begin soon enough for property owners whose ideal beachfront locations have been impacted by water lapping at their back doors.
Homeowner Harry Artz is one who urged county commissioners to do something long ago.
"We live here, we love it, but we're just afraid."
John Hackworth is the commentary editor for The Sun Newspapers in Port Charlotte, Fla.
"The Invading Sea" is the opinion arm of the Florida Climate Reporting Network, a collaborative of news organizations across the state focusing on the threats posed by the warming climate.