A roundup of news items related to climate change and other environmental issues in Florida:
After Hurricane Ian, Fort Myers Beach struggles to become 'a functional paradise' | NPR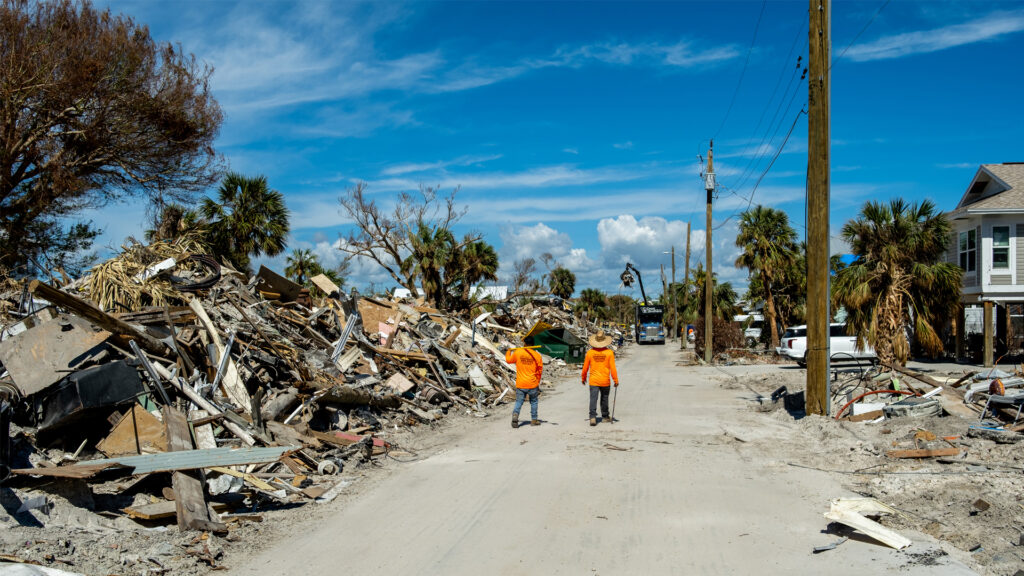 FORT MYERS BEACH, Fla. — Few communities in the U.S. have seen the level of destruction Hurricane Ian brought to Fort Myers Beach. The town's vice mayor, Jim Atterholt, compares it to the destruction some European cities saw in World War II. Six months after the storm, he and other officials are working in tents and trailers. The town hall was destroyed.
The oldest church on the island, Chapel by the Sea, also now is just ruins. "You can see how the front of the sanctuary was just devastated." But the storm's impact was unpredictable. "On the front of the church," he says, "you see this beautiful pristine stained-glass window that was perfectly untouched."
Like most buildings on Fort Myers Beach, Atterholt's home is unlivable. A 15-foot storm surge swept away many structures and left few undamaged. He says, "The older homes … were just completely destroyed. But those newer homes that were built more structurally sound … they fared amazingly well."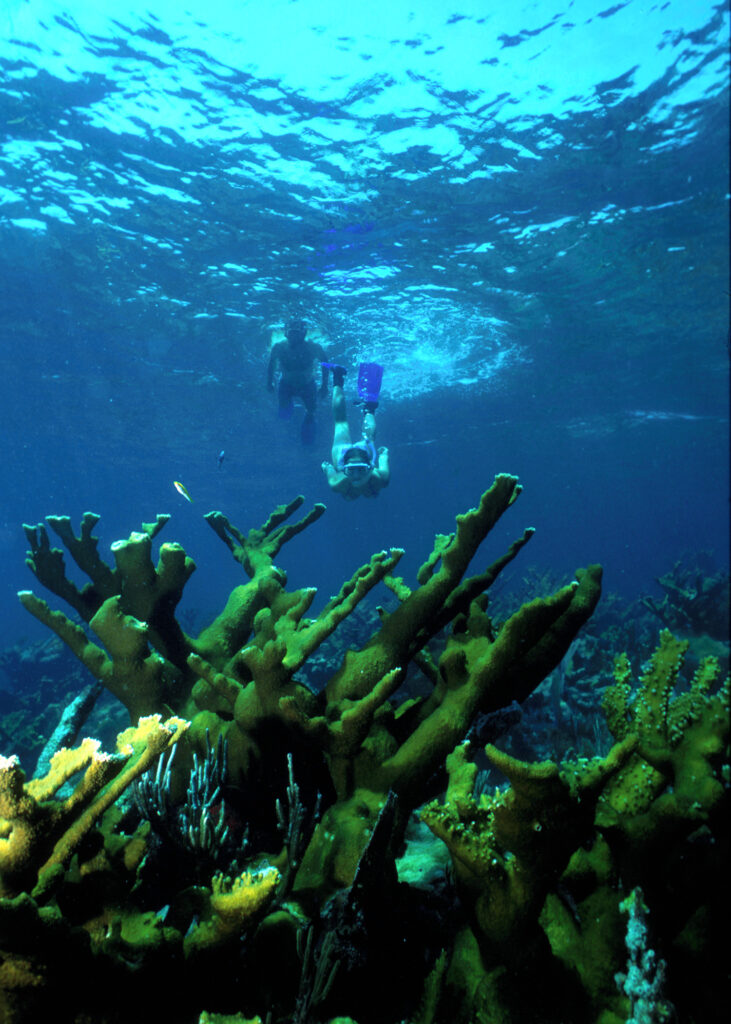 US lawsuit seeks to protect habitat of endangered corals | Associated Press
SAN JUAN, Puerto Rico (AP) — An environmental group filed a lawsuit Monday accusing the U.S. government of failing to protect 12 endangered coral species across the Caribbean and the Pacific Ocean that have been decimated by warming waters, pollution and overfishing.
The Arizona-based Center for Biological Diversity said it filed the lawsuit against the National Marine Fisheries Service more than two years after the agency proposed to protect more than 6,000 square miles worth of coral habitat but never did so.
The critical habitat designation would cover 5,900 square miles off Puerto Rico, the U.S. Virgin Islands, Florida and the northwestern Gulf of Mexico. It also would cover 230 square miles around islands including Guam and American Samoa in the Pacific.
House subcommittee greenlights $100M Florida Forever plan | floridapolitics.com
The state's land acquisition efforts for environmental conservation could get a planned annual $100 million under the requirements of a proposed committee bill from the House Agriculture, Conservation and Resiliency Subcommittee.
"The past few years we have worked to better protect (the state's natural resources) by passing important legislation codifying the Florida Wildlife Corridor and giving record funding for acquiring lands under the Florida Forever Program," said subcommittee Chairman James Buchanan, an Osprey Republican.
"With this bill, we'll be building on those efforts to ensure we are able to be efficient in acquiring lands to protect and preserve the natural beauty of Florida."
If you have any news items of note that you think we should include in our next roundup, please email The Invading Sea Editor Nathan Crabbe at ncrabbe@fau.edu.