By Rep. Christine Hunschofsky and Sen. Alexis Calatayud
You don't have to be on the coast to feel the impact of sea-level rise. Just ask any Floridian who has seen sunny-day flooding — when high tides overwhelm sewer systems and flood roads, homes and businesses miles inland. 
Rain bombs, like the one that dumped over two feet of rain on Fort Lauderdale, further highlight that flooding isn't limited to the coast: We're seeing more frequent, heavier rain over shorter periods of time that overwhelm infrastructure, both inland and coastal. 
We know the broad threat of sea-level rise goes well beyond coastal areas. But until now, we've ignored that threat when building and upgrading critical infrastructure that wasn't directly on the coast.  
That changed, when both the Florida House and Senate unanimously passed Senate Bill 1170 to expand the Sea Level Rise Impact Projection legislation beyond the coastal construction zone. Once signed into law, this bill will require all publicly funded infrastructure projects to consider sea-level rise, safeguarding communities against a future of stronger storms and rising seas.
We were both proud to sponsor this legislation, which will give communities a better understanding of how flooding affects communities and empower them to take appropriate steps to prepare. 
Under the new bill, the public entities will need to conduct SLIP studies for construction projects in any area threatened by sea level rise, including those vulnerable areas that are miles inland. 
Previously these studies were required before constructing any state-funded structures, but only on the coast. That meant that the studies could sometimes only be required for structures that landed on a 100-foot-wide sliver along the coast.  
Additionally, rather than just understanding the flood risk, these entities must now also consider specific strategies to reduce flood risk. As a result, government agencies will better understand the safety and economic impacts of sea-level rise and flooding, before starting a project. 
This is especially important in Florida, where porous limestone lets in water from the Atlantic Ocean and the Gulf of Mexico. Recent studies highlight the dangers posed by sea-level rise throughout the state.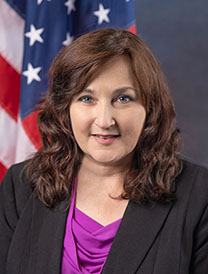 Sea-level rise is especially dramatic on the Southeast Atlantic and Gulf Coasts, rising at a rate of more than 10 millimeters a year in the last 12 years. Additionally, the region is facing more and more high tide floods. Since 2000, high tide flooding days have increased in the Southeast by 400% and along the Gulf Coast by 1,100%, according to the National Oceanic and Atmospheric Administration. By 2030, high-tide flooding is likely to double or triple in these same regions.
The Sea Level Rise Impact Projection legislation is only the latest in a string of measures that strengthen flood protection across the state of Florida. This bill complements last year's resilience law, which permanently established a statewide resilience office and created the official position of chief resilience officer.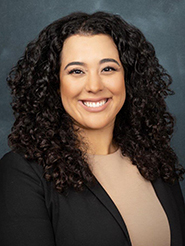 And it continues to build off of the state's Always Ready legislation, signed into law in 2021, which dedicates $100 million annually to resilience projects and created a Florida Flood Hub for Applied Research and Innovation to drive innovation and serve as a central repository for statewide flood data.
As Florida continues to spend millions on infrastructure each year, the new law will ensure that our buildings and roads are built to withstand rising seas and stronger storms. Communities can continue to upgrade infrastructure with a clear-eyed view of future risk, saving money and protecting citizens for generations to come.
Sen. Alexis Calatayud, R-Miami, and Rep. Christine Hunschofsky, D-Parkland, were co-sponsors of SB 1170/HB 111.
Sign up for The Invading Sea newsletter by visiting here.