The Fort Lauderdale City Commission is considering whether to pursue litigation against oil and gas companies who knew their products would lead to catastrophic climate change, including rising ocean levels caused by our rapidly warming atmosphere.
The lawsuit would seek to recover costs incurred by taxpayers for climate adaptation necessities like upgrading storm water infrastructure, raising roads, and replacing sea walls.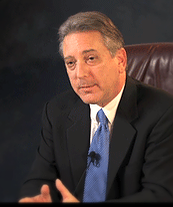 The city has good reason to support such a lawsuit. As seas continue to rise, so too will the costs of protecting Fort Lauderdale — an endeavor that is already putting the city budget under serious strain. Shouldn't oil and gas companies that contributed most to the problem pay their fair share for the resulting damages?
Earlier this year at a roundtable on sea-level rise, Broward leaders expressed growing concern about how Fort Lauderdale would finance climate adaptation projects.
Preparing for this new normal won't come cheap. The cost of repairing the city's aging waste water system alone – which is under unprecedented pressure due to climate impacts– is expected to be around $2.4 billion.
But that's just the start. The U.S. Army Corp of Engineers is also considering a proposal that could require nearly 75 percent of Broward County's sea walls to be raised or replaced. As the Sun-Sentinel reported just last month, city officials "estimated the cost of replacing a seawall at more than $1,000 a linear foot, or about $125,000 for a 100-foot wall."
You don't have to be an engineer to do the math on that one. The costs will be astronomical. The cost of doing nothing, however, would be far worse.
A recent study by the Union of Concerned Scientistsfound that hundreds of thousands of U.S. homes are at risk of chronic flooding due to projected sea-level rise. By 2030, a whopping $7.8 billion worth of property value will be at risk in Florida – at least.
At the same time, efforts to actually address climate change are also increasingly pricing low-income residents and people of color out of neighborhoods, leading to the rise of a new and alarming phenomenon: climate gentrification.
What's more, the financial credit rating agency, Moody's, also issued a warning last yearthat coastal communities that fail to invest in climate adaptation will see their credit scores downgraded, making it more difficult and costly to borrow money for public infrastructure projects.
We're not alone in the challenges we face. Our neighbors in Miami recently passed a $400 million general obligation bond, $192 million of which will pay for measures to combat sea-level rise. They deserve praise for being proactive, but the costs are likely to far surpass that number, which eventually will force Miami to either raise taxes or look for revenue elsewhere.
A growing number of cities and counties are pursuing the very type of litigation that Fort Lauderdale is now considering. Since 2017, Rhode Island and more than a dozen other localities stretching from New York City to San Francisco have filed climate liability lawsuits against companies like ExxonMobil and Shell.
Evidence shows that the fossil fuel industry knew its products were causing climate change as far back as 50 years ago. Yet instead of disclosing their internal research to the public, oil interests funded multi-million-dollar campaigns to undermine science, inserting doubt and denial into the conversation around climate and to prevent action from being taken to mitigate the risks.
The oil and gas industry continues to pollute Florida's air and water this very minute — while passing the costs of climate change off to consumers. Now there are efforts underway within the petroleum industry to seek federal immunity from climate liability lawsuits filed by local governments.
As a Broward County resident and business owner, I applaud our elected officials for exploring legal options to protect taxpayers and the city from the threat of climate change impacts, including rising seas, poses to our community, and to hold climate polluters accountable.
It is not too late to demand they take responsibility for the consequences of their own actions. Polluters helped cause this problem, and they should help pay to fix it.
Mitchell A. Chester is CEO of Climate Monitor Media, Inc. 
"The Invading Sea" is a collaboration of four South Florida media organizations — the South Florida Sun Sentinel, Miami Herald, Palm Beach Post and WLRN Public Media.