Climate change has been making news these days, and for good reason. The recently released Fourth National Climate Assessment from U.S. scientific agencies offers some alarming conclusions about how climate change affects the U.S., and especially Florida.
It's crystal clear that we don't have time to wait for President Trump to take climate science seriously. Thankfully, local government leaders in Florida are taking action now with regional collaboration and deploying clean energy solutions.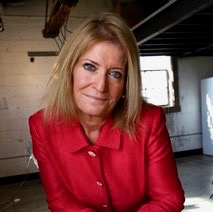 What's unambiguous in the National Climate Assessment is that we are already seeing the effects of climate change in Florida. Warmer waters are strengthening hurricanes, fueling toxic algae blooms, and harming our fragile marine ecosystems, including coral reefs. Hotter air is creating longer allergy and mosquito seasons, increasing the potential spread of disease like West Nile and Zika. Sea-level rise is making tidal flooding and storm surge worse.
South Florida sees "sunny day flooding" in low-lying neighborhoods during high tides called King Tides. Several Florida cities have hit records of coastal flooding. Without significant action, some coastal and low-lying areas will likely see daily high tide flooding by the end of this century — jeopardizing homes, businesses, infrastructure and ecosystems. And who pays the cost of these impacts?
As evidence of these effects mount, Americans are increasingly waking up to the reality of our changing climate. A new Monmouth University pollfound that 8 in 10 Americans believe in climate change — up from 7 in 10 in December 2015 —including two-thirds of Republicans.
Despite all of this, the Trump Administration is taking steps to make things worse. Instead of reducing our dependence on oil and gas, they have proposed opening up most U.S. waters to offshore drilling.
But why introduce more drilling when the adoption of just 35 million electric vehicles nationally would avoid the need to drill in both the Atlantic and Eastern Gulf? There are one million electric vehicles on the road now, and with 17 million cars purchased each year nationally, that's a realistic goal.
In more bad news, the Trump Administration is rolling back vehicle fuel efficiency standards. The National Highway Traffic & Safety Administration's Environmental Impact Statement on the new rules states that CO2 concentrations are expected to nearly double their current levels by 2100.
The Trump administration's proposal to freeze fuel economy standards at 2020 levels would result in an additional 321 million to 931 million metric tons of carbon dioxide emissions in the atmosphere by 2035, according to an analysis by research firm Rhodium Group.
Another analysis by Energy Innovation, an energy and environmental policy firm, estimates that the new rules would increase emissions even more — by as much as 1.25 billion metric tons increasing transportation sector emissions by 11 percent by 2035 and cost the U.S. economy more than $450 billion by 2050.
This is the crux of climate science that many politicians fail to comprehend. These dangerous greenhouse gas emissions — of which carbon is one — have consequences. We are seeing impacts now, and 13 federal agencies — like NOAA, NASA and the Department of Defense — just said it will get much worse if we don't act.
Fortunately, in the absence of leadership from the state and the President, local leaders in Florida are picking up the slack.
Collaborative climate and resiliency agreements, such as the Southeast Florida Regional Climate Change Compact, formed in 2010, and the Tampa Bay Regional Resiliency Coalition, just formed in October of this year, enable counties and cities to work together to develop regional climate action plans.
On Sept. 19, the East Central Florida Regional Planning Council passed a resolution to develop another regional resiliency collaborative. What's more, the statewide Florida Association of Counties added to the call for a State Resiliency Plan as one of its legislative priorities.
There are Solar United Neighbor co-ops sprouting up across the state, along with available financing from the Solar & Energy Loan Fund, to allow more people to enjoy the benefits of energy efficiency and solar at excellent prices.
Six Florida cities — St. Petersburg, Orlando, Gainesville, Largo, Sarasota and Dunedin — set goals to transition to 100 percent renewable energy in the coming years.
Local action is making a difference, but we must do more and on a grander scale. We have the clean energy solutions, so let's move fast while there's still time. With energy efficiency, solar, and electric vehicles, we can drastically reduce our greenhouse gas emissions, saving money, creating local jobs and protecting our natural environment in the process.
Susan Glickman is the Florida Director of the Southern Alliance for Clean Energy. She was recently named to Florida Trend's Inaugural list of 500 Most Influential Business Leaders.
"The Invading Sea" is a collaboration of four South Florida media organizations — the South Florida Sun Sentinel, Miami Herald, Palm Beach Post and WLRN Public Media.