The Reunited States of America? It's possible.
In 1858 Abraham Lincoln said "a house divided against itself cannot stand." Lincoln believed America could not endure if it was half slave and half free.
America's current leaders are divided on whether to address, or even acknowledge, manmade climate change. Most scientists agree that unless we reduce carbon emissions quickly, a stable climate cannot endure.
Nothing politicians fight about today will matter if we lose our habitable climate tomorrow.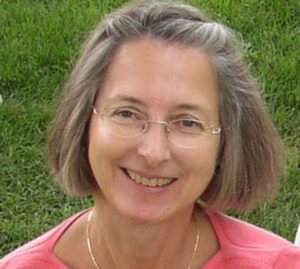 In recent years some have treated climate change as a wedge issue. Yet with the right leadership, climate action can become a bridge issue.
Many Americans have already set aside partisanship to take action.
The film "Paris to Pittsburgh" — named Inc. Magazine's best business documentary of 2018 — tells some of their stories and drives home the message that "fighting climate change makes our economy stronger, creates jobs, and saves lives by cleaning the air we breathe."
As the film shows, Pittsburgh Mayor Bill Peduto has spearheaded the transformation of a declining coal and steel town. The city has revitalized its economy and is committed to 100 percent renewable energy, zero waste and a 50 percent reduction in greenhouse emissions by 2030.
As of 2016, more than 66,000 Pennsylvanians worked in renewable energy, energy efficiency and related fields. By comparison, about 36,500 worked in mining, oil and gas industries combined.
Texas Republican Mayor Dale Ross accomplished his city's switch to clean power in less than two years. Georgetown, Texas, with a population of 67,000, is now the largest city in the U.S. to be powered entirely by renewable energy. Georgetown saves money and attracts businesses thanks to its move to clean, common sense solar and wind generation.
Americans agree on the basics. We want a healthy world, and we want jobs that pay well. Clean energy is one of the fastest-growing, most innovative sectors of our economy, according to a recent U.S. Department of Energy (DOE) report.
In 2016, an estimated one out of every 50 new jobs created nationally was in solar, and the job growth is nationwide. The 2017 top 10 states in solar installation included renewable energy leaders such as Arizona, Nevada and North Carolina, joined by newcomers like Minnesota and Mississippi.
From coast to coast, communities are now challenged by climate-fueled disasters. Drought, fire, flood and costly cleanups are "the new abnormal," as California Gov. Jerry Brown puts it.
The rewards of solving climate change together are compelling. However, our free market economy needs a financial incentive for a full-speed-ahead transition to a low carbon economy.
Economists agree that attaching a price to carbon pollution will speed the process. In November a bipartisan group of U.S. House of Representative members worked together to introduce the strongest bipartisan carbon pricing legislation in a decade, the Energy Innovation and Carbon Dividend Act (H.R. 7173).
With an inspiring demonstration of political unity, Ted Deutch (D-FL), Francis Rooney (R-FL), Brian Fitzpatrick (R-PA), Charlie Crist (D-FL), and John K. Delaney (D-MD) showed us that Congress is ready to cross party lines to solve a pressing problem. A companion bill was introduced in the Senate by Sen. Jeff Flake (R-Ariz) and Sen. Chris Coons (D-Del).
"If we don't act now, we are nearing a point of no return when it comes to our environment, when it comes to our health, and when it comes to our economy," said Deutch. "That's why this legislation is so important. It is the product of rigorous negotiations between Democrats and Republicans, liberal groups and conservative groups, environmentalists and business interests."
Here's how this plan would work. Phased-in carbon fees would be placed on oil refineries, coal producers and other industries that are major carbon dioxide sources. The revenue would be returned to all Americans as monthly dividend checks to spend any way they choose, helping low and middle income households the most. None of the fees would be used to fund government.
Analyses by Regional Economic Models, Inc. (REMI) show how an escalating carbon fee and dividend would encourage innovation and add jobs while reducing America's carbon emissions by at least 40 percent within 12 years. The rising cost of fossil fuels would send a signal to businesses: find cleaner, cheaper ways to power our country and stabilize our climate.
In an NBC News/ Wall Street Journal poll, 66 percent of Americans say they've seen enough evidence to justify action on climate change. Just as the suffering caused by climate change crosses party lines, so must our leaders.
Reunited we will succeed; divided we will fail.
Carrie A. Scherpelz, a marketing and communication professional, lives in Madison, Wis. She is a volunteer with CitizensClimateLobby.org. Her articles have been published in the Chicago Tribune, the Seattle Times, USA Today, and the Huffington Post.
"The Invading Sea" is a collaboration of four South Florida media organizations — the South Florida Sun Sentinel, Miami Herald, Palm Beach Post and WLRN Public Media.