The climate is changing, and it has become abundantly clear that Florida is going to be badly damaged in the decades ahead.
With the state experiencing increasingly devastating effects of severe tropical weather and frequent flooding in some neighborhoods, there has never been a more important time for Floridians to have information that can inform their decisions, especially when it comes to purchasing or renting a home.
When a family in Florida decides to buy or rent a home, they should feel confident they have the resources and power needed to make informed decisions and get truthful answers.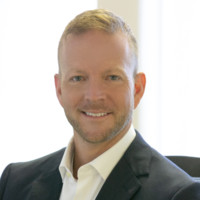 Today, that's not the case. Sellers and landlords have no statutory obligation to inform a would-be buyer or renter of a home's flood history or the flood hazard associated with the property.
This is a problem with a simple solution and the Florida Legislature should act swiftly in its 2020 session to ensure homebuyers and renters are well informed on property decisions by requiring disclosures for flood hazard and history.
Of course, homebuyers should still do their own homework by analyzing property records and having a licensed professional inspect the property.
However, smart choices and due diligence don't always reveal all the facts. Requiring that sellers and landlords disclose flood history and risk is a commonsense step toward assuring that buyers and renters take flooding seriously.
Without proper disclosure, families can underestimate risk and make the potentially tragic error of underinsuring or neglecting to insure their home against flooding. So, if there's a disaster, they are often left short, looking to the government for financial assistance, which may not exist or be woefully inadequate.
Implementing a flood hazard and history disclosure process is not only good policy, it also is widely supported by American families.
In a poll conducted by The Pew Charitable Trusts this year, 74 percent of Americans surveyed said they support requiring sellers and landlords to inform potential buyers and renters about a home's flood history.
We've also seen this policy receive broad support in other large states, like Texas, which this year enacted disclosure requirements for flooding. Unfortunately, although Florida has more than 1.3 million residents living in flood-risk areas and more than 14,000 repeat loss properties, our state has not done the same.
Hurricanes, flooding, and sea-level rise are constant threats to our home state. Florida should take the lead when it comes to flood resiliency. The Florida Legislature must seize this opportunity to implement consumer-centric public policy, like required flood disclosure, that provides Floridians with confidence and protection in the home buying and renting process.
Guy McClurkan is the Chief Operating Officer for the Federal Association for Insurance Reform (FAIR). FAIR's mission is to provide insurance consumers with affordable rates for quality coverage through balanced public policy.
"The Invading Sea" is a collaboration of four South Florida media organizations — the South Florida Sun Sentinel, Miami Herald, Palm Beach Post and WLRN Public Media.