Earth's atmosphere pays no heed to state lines or national boundaries. Since weather systems and carbon pollution from cars and power plants travel around the globe, we all suffer the consequences whenever greenhouse gas emissions are released—no matter where we live.
Likewise, we reap the benefits when emissions are reduced anywhere on this warming planet, our common home.
Californians are now suffering from a consequence of climate change. Their fire season has increased by an estimated 75 days over the past 50 years due to warmer temperatures, reduced snowpack, and earlier spring snowmelt.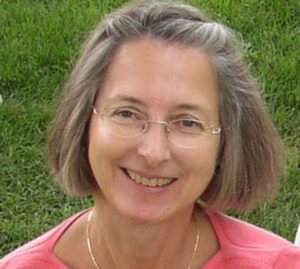 When the rest of us fail to rein in global warming emissions, we worsen suffering in states from California to Florida. We can't wait until every state is feeling the pain of the climate emergency before we take action, or more people in more places will suffer.
The whole world has benefited because California has long protected our shared atmosphere with the strictest car emissions standards in the country. Collectively cars and trucks account for nearly one-fifth of all US global warming emissions, so when more than 30 million registered vehicles in California cause less pollution, less harm is done.
Yet the Trump administration has vowed to roll back those high standards by eliminating California's authority under the Clean Air Act.
"We're waging war against the most destructive fires in our state's history, and Trump is conducting a full-on assault against the antidote," Gov. Gavin Newsom of California said in an interview.
Even worse, 13 other states that have adopted California's stricter standards would also be forced to abandon them if the rollback succeeds. These states are helping the whole world.
In fact California has been a role model, leading national and international efforts to halt global warming and linking its policies with other countries. Meanwhile President Trump has mocked and blocked worldwide efforts to address the global climate emergency ever since he took office. His actions harm the whole world.
Just as California treats wildfire as an emergency, 16-year-old climate activist Greta Thunberg wants adults to treat runaway climate change as an emergency.
"I want you to act as you would in a crisis. I want you to act as if our house is on fire. Because it is."
A Nov. 5 statement by more than 11,000 scientists from many nations agreed with Greta, warning unequivocally that Earth is facing a climate emergency, and that it is their moral obligation to warn humanity.
On the same day Trump formalized the withdrawal of the United States from the historic 2015 Paris Climate Agreement —the first and only nation to do so.
Unfortunately, by acting alone, no nation or state can avoid even its own climate-fueled disasters. Yet solutions are at hand if we act together.
For example, many economists recommend putting a price on carbon pollution that would be collected at the polluting source, wherever that may be. This is one way to discourage emissions that cause harm to all, no matter where the source and encourage clean energy production everywhere.
The Earth is heating up, and we can still put out the fire—but only if we begin to act like this is a dire emergency.
Carrie A. Scherpelz, a marketing and communication professional, lives in Madison, Wis. She is a volunteer with CitizensClimateLobby.org. Her articles have been published in the Chicago Tribune, the Seattle Times, USA Today, and the Milwaukee Journal Sentinel.
"The Invading Sea" is part of the Florida Climate Reporting Network, a collaborative of news organizations across the state focusing on the threats posed by the warming climate.