Imagine if energy producers, big manufacturers and oil barons actually sent you a check for the greenhouse gas their businesses produce.
Crazy idea? Before you think that could never happen, you need to check out a plan being pushed by Citizens' Climate Lobby.
The organization's idea to slow down climate change and put money in your pocket is incorporated in HB 763 in the U.S. House of Representatives. The bill would not only require businesses to pay a fee for the greenhouse gas they produce, but it says those fees would go back to U.S. citizens in the form of a monthly check.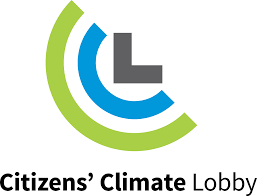 For those who find climate change alarming — and even for those who do not but who would like some extra cash in their pocket — the bill is perhaps the first plan to attack harmful greenhouse gas emissions that both Republicans and Democrats find interesting.
Citizens' Climate Lobby was born in 2007 and now has 451 chapters throughout the U.S. — including chapters in Venice, Punta Gorda, Miami-Dade, Broward and Palm Beach counties. Its members are not radicals, but people, many with professional backgrounds, who want to save our planet but are realistic about the challenges they face. Their plan is one they believe Republicans and Democrats can live with.
The Sun editorial board met recently with Lindsey Kohlenburg, Jim Blue and William "Coty" Keller, members of the Charlotte County citizens lobby group. They're optimistic HB 763 can get traction this year.
In a nutshell, the plan would charge a fee on the amount of greenhouse gases a fuel emits when burned, starting at $15 per ton and rising $10 per ton each year. Revenue from those fees would be allocated equally to each household in America. Those checks, by the way, would likely be sent by a third party so the government cannot steal the income for other uses.
And, to make sure American businesses are not penalized by unfair competition, the bill would apply a border carbon adjustment on imports from nations that do not charge a fee on carbon. Also, there would not be fees on fuels burned by the military and agriculture.
The premise of the idea is that businesses would begin retrofitting their production line and changing their practices to lower the fees they pay. That, in return, would mean less greenhouse gases being produced. Also, the money given to each household could, in the best-case scenario, be used to put in solar panels, appliances that use less energy, and other devices that would reduce carbon emissions.
Eventually, as business practices evolve, the fees would dwindle and everyone's monthly check would be less. But, if that happens, it means there has been great success in lowering the greenhouse gases that are the core cause of climate change.
Kohlenburg says there are 75 legislators in the House of Representatives signed on as sponsors of the bill now — led by Rep. Francis Rooney, R-District 19, in Naples. Their success has come through hard work — holding more than 500 meetings in one day with representatives, for example.
Support for this bill is needed from Republican Sen. Rick Scott, who chokes on the words "climate change." Republican Sen. Marco Rubio has already shown interest.
If passed, the U.S. could reduce emissions by 40% in the next decade. What's not to like?
"The Invading Sea" is the opinion arm of the Florida Climate Reporting Network, a collaborative of news organizations across the state focusing on the threats posed by the warming climate.