For people in Jacksonville concerned about climate change and the city's lack of action against rising waters, Monday was a welcome day – the first meeting of the City Council's Special Resiliency Committee.
Committee Chairman Matt Carlucci promised the 80 people in the audience at City Hall that at the end of six months, the committee would present the full council with an "action plan."
Council members on the special committee pressed two presenters  – from the U.S. Army Corps of Engineers and the Florida Department of Environmental Protection ­– for "best practices" and "low-hanging fruit"  in the fight against rising waters.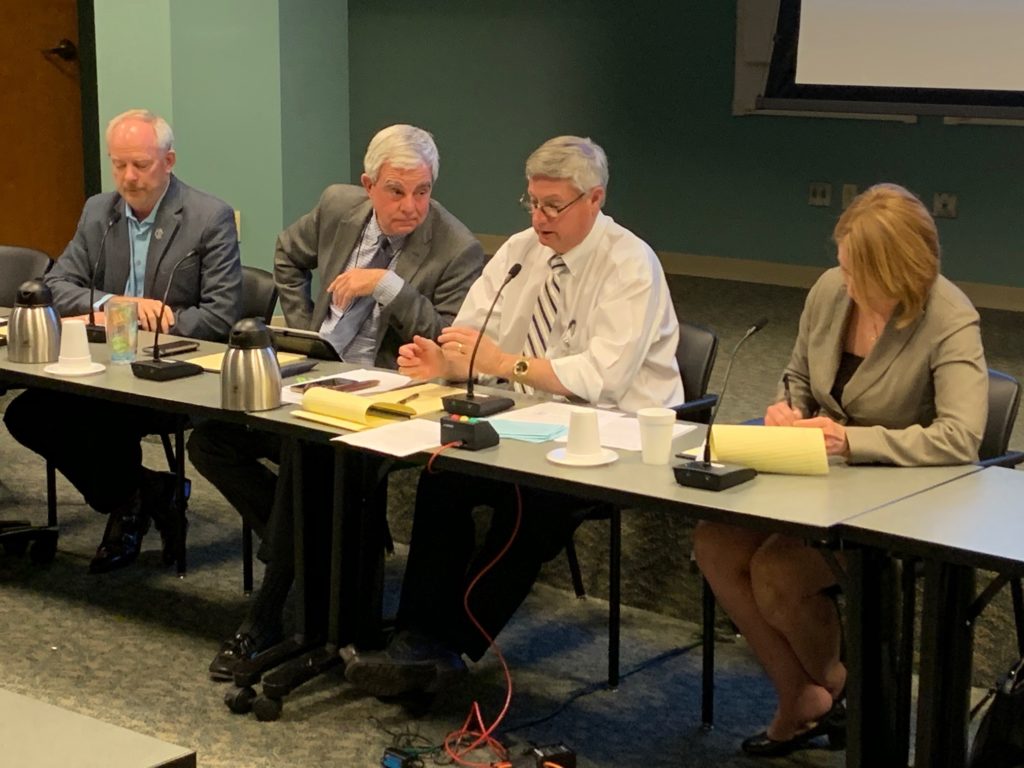 For people in the audience, there to express support for the committee, feelings were mixed: Thanks that the much delayed discussion had begun; concern that the questions asked by the committee members suggested the learning curve would be steep.
And through it all was the common thread found in all discussions of big issues in Jacksonville – the city's lack of money. There were gracious thanks to Whitney Gray from the state Department of Environmental Protection for the funding the state provided to begin the city's vulnerability assessment.
The committee even asked if the state could pay the salary of a Chief Resiliency Officer for the city. The answer was no.
The question was asked half in jest, but with a hard basis in fact. For Jacksonville is a city hobbled by decades of low tax revenues, getting by on the cheap, and is therefore starved of resources for its parks, its schools, its libraries, the health department, street maintenance, and just about any municipal service you can name outside of law enforcement.
For people listening closely to how other coastal cities in Florida are scrambling to adapt, and the soberly delivered projection of up to four feet of sea-level rise at Mayport at the mouth of the St. Johns River by 2100, it was clear that the city's battle against the rising waters would not be wrapped up at the end of six months with an "action plan."
Jacksonville has 1,100 miles of riverine coastline along the St. Johns River and its tributaries, all of it tidal and connected to the sea. This is a fight for the life of this city, and it will last our entire lives, the entire lives of our children, and beyond.
Low hanging fruit? Get real.
John Burr has more than 30 years experience as an editor and reporter in Northeast Florida, and is a member of the Jacksonville chapter of the Citizens' Climate Lobby. 
"The Invading Sea" is the opinion arm of the Florida Climate Reporting Network, a collaborative of news organizations across the state focusing on the threats posed by the warming climate.