The office of Florida Sen. Debbie Mayfield
Gov. Ron DeSantis on Tuesday signed The Clean Waterways Act into law. This comprehensive legislation provides a framework for improvements and restoration of Florida's water bodies that are adversely affected by blue-green algae blooms.
The Clean Waterways Act addresses significant sources of nutrient pollution that are contributing to these blooms including septic tanks, Waste Water Treatment facility overflows and discharges, agricultural and storm water runoff. Furthermore, the act provides meaningful deterrents to polluters by doubling fines for wastewater violations.
"Harmful algal blooms have had a devastating effect on Florida's communities in recent years. (The act) addresses the most serious sources of pollution to our waterways," said Sen. Debbie Mayfield, R-Melbourne. "Thank you Governor Ron DeSantis for your continued leadership and taking meaningful action to protect and preserve Florida's vital water resources."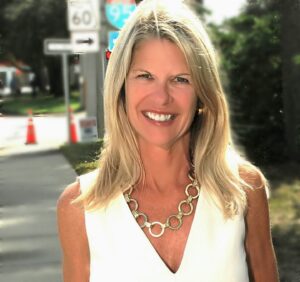 "Even amid the hard fiscal realities Florida faces due to the COVID-19 pandemic, Governor DeSantis has consistently shown strong leadership in addressing our state's most pressing environmental needs. As Chair of the Senate Agriculture, Environment and General Government Appropriations Committee, I am proud that for the second year in a row the budget makes record investments in Florida's environment and water quality, providing more than $640 million for Everglades restoration and the protection of water resources."
Included in this investment is more than $322 million for Everglades restoration projects, $50 million for springs restoration, $160 million for targeted water quality improvements, $40 million for alternative water supply, $25 million to combat harmful algal blooms and red tide, and $25 million for Indian River Lagoon Water Quality Improvement Projects.
Additionally, the budget includes $100 million for Florida Forever, the state's premier conservation and recreation lands acquisition program to ensure the conservation and preservation of our natural resources for future generations.
"The Invading Sea" is the opinion arm of the Florida Climate Reporting Network, a collaborative of news organizations across the state focusing on the threats posed by the warming climate.