By Carlos Curbelo and Alex Conant 
The coronavirus pandemic has caused a host of unpredicted side effects in addition to the tragic loss of life and economic devastation. One surprising impact is that a majority of Florida voters say they are more worried about climate change because of the coronavirus pandemic.
According to the latest Florida tracking survey, commissioned by the Alliance for Market Solutions, a majority of Floridians (51.4%) say the current coronavirus pandemic makes them more worried about other global threats like climate change. Notably, 59.6% of Floridians over the age of 65—a key voting bloc in Florida—say they are more concerned now.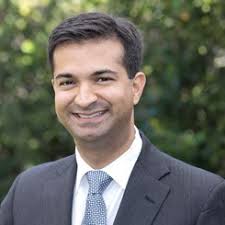 Given this increased concern, it would be prudent for those campaigning in this critical swing state to ensure climate change is a part of their agenda. This should be of particular concern for Republicans. According to Florida voters, 41% trust the Democratic party, more than the GOP (33%), when it comes to addressing climate change.
And this is not the only result in the Florida survey that should encourage Republicans to promote climate change solutions.
Floridians strongly prefer a congressional candidate who "acknowledges climate change and is working to address it" (71%) over a candidate who "denies climate change" (15%).
Thankfully, we have seen the Republican Party shift on the issue of climate change recently.
House Republican Leader Kevin McCarthy issued a stark warning to his fellow Republicans that "younger voters are worried about climate change" and cautioned that "Republicans were risking their viability in elections over the long term by ignoring this critical issue."
And Florida Congressman Francis Rooney, who has been a strong leader within the Republican caucus on addressing climate change, introduced a carbon tax bill that would use the revenue generated to reduce payroll taxes. This is a pro-growth approach that would protect the environment, increase paychecks and incentivize clean energy innovation.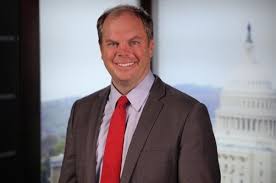 Given our current economic crisis, it is critical that both parties support fiscally responsible policies that promote economic growth while protecting the environment. And the solution promoted by Rooney seems to be the right approach for Florida voters, according to polling, more than half of whom believe "we need a balanced approach that protects both the economy and environment."
Earlier this year, Sen. Marco Rubio also reiterated this point in his opinion piece in the South Florida Sun Sentinel, explaining the need to "protect our environment and recover Florida's economy." Rubio also joined the Bipartisan Senate Climate Solutions Caucus alongside other key Republican Senators like Mike Braun (R-IN), Lindsey Graham (R-SC), and Susan Collins (R-ME). This shows just how far the Republican Party has moved on climate change in recent years.
For Florida voters, climate change is personal. Sixty-four percent believe "extreme weather events like hurricanes, red tides, and forest fires, are increasing," while 54% believe "extreme weather events like hurricanes, red tides, and forest fires are increasing because of climate change."
Additionally, 58% report that "the effects of climate change have or will impact me personally." Given this reality, working to address climate change is now a political imperative for Republicans.
The toll that the coronavirus pandemic has taken on the Florida economy, alongside the rising concern regarding climate change, proves it is critical that elected officials and those seeking public office promote solutions that address climate change without ignoring economic realities.
Carlos Curbelo was a member of the U.S. House of Representatives representing Florida from 2015-2019, where he co-founded and co-chaired the House Climate Solutions Caucus. Alex Conant is a political communications and media strategist who serves as a consultant to the Alliance for Market Solutions.
"The Invading Sea" is the opinion arm of the Florida Climate Reporting Network, a collaborative of news organizations across the state focusing on the threats posed by the warming climate.