By Magaly Fuentes, North Swell Media and Consulting
When some of our nation's most powerful officials incited a mob to storm our nation's Capitol and/or voted to overturn the presidential election results, they darkened my outlook about our Republic's future.
Still, there are reasons to feel optimistic that our politics will become more civilized and fact-based. Democrats control the House, Senate and Administration and our new President and many new members of Congress are moderate and diverse.
The Biden Administration and Congress are now populated with a record number of women and people of color, including new black, brown and female Republicans. As a Cuban-American mother and an expert in the sustainability of businesses, I was encouraged that two of these new conservative legislators are Cuban-Americans who are deeply concerned about climate change.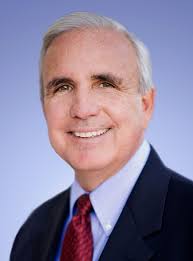 When he was mayor of Miami-Dade County, U.S. Rep. Carlos Gimenez ushered in resilience projects and strategies to reduce greenhouse gas emission
Republican Rep. Maria Elvira Salazar pledged to join the Climate Solutions Caucus and work toward effective climate policy, including a price on carbon. But before they joined any caucus, three new Florida representatives chose to join the "Freedom Force," a band of new Republican lawmakers consisting of conservative women and people of color.
They include Salazar and Gimenez, as well as Byron Donalds, a financial advisor from Naples.
Freedom Force's mission is to advance "common sense" conservative principles that protect small business owners while opposing the liberal agenda of the "Squad," a group of Democratic Party women elected to Congress in 2018.
This dynamic could go two ways. It could easily result in yet more juvenile rancor and divisiveness in Congress, with nothing being done to help the American people. Or, it could create healthy competition between the two camps that leads to thoughtful, effective policy solutions.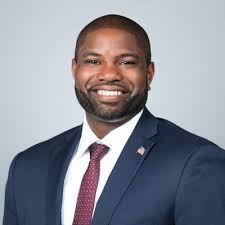 The three Florida Freedom Force representatives will have to immediately grapple with climate change and the threats it poses to small businesses. It is well established that climate change disproportionately impacts people of color and their businesses. Our new representatives could start searching for common-sense solutions by learning what many businesses have done to reduce their environmental footprints – which in many cases resulted in saving the companies money.
Climate change doesn't just affect bottom lines, it also stops some small businesses from even getting off the ground. For example, rising property insurance rates stifle entrepreneurship and make living and working in South Florida expensive. The only way to stem that tide is to reduce risk through resilience projects and the mitigation of greenhouse gases.
Our failing roads and water infrastructure are other casualties of climate change. They are flooding with increasing frequency. We need to put people back to work by investing in our communities' resilience.
The Freedom Force should seriously consider carbon pricing. Putting a price on carbon has bipartisan support. It would encourage market-based solutions that would accelerate the transition to a clean-energy economy and create jobs for people of all races and ethnicities.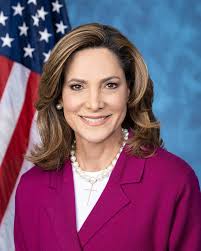 Like most Floridians, I have begun many days over the last several months checking the internet for COVID-19 updates and visiting the National Hurricane Center's website for updates on the 29 named storms last season.
I've grown increasingly irritated by divisive politicians. We need leaders who can soothe our collective nerves by engaging in serious analysis, debate and action.
If the Freedom Force is serious about doing more than broadcasting conspiracy theories and slinging fear-mongering epithets about "socialism," they should promote conservative solutions to the climate crisis that will actually work on local, national and international scales.
After decades of Republican knuckle-dragging on climate change by mostly rich white obstructionists, strong climate policy from Freedom Force members would show strength from the GOP's emerging diversity.
Magaly Fuentes is the Managing Director of North Swell Media and Consulting, a Florida-based consultancy dedicated to environmental advocacy. Magaly integrates social, environmental, and policy considerations into core organizational strategies. 
"The Invading Sea" is the opinion arm of the Florida Climate Reporting Network, a collaborative of news organizations across the state focusing on the threats posed by the warming climate.