By Craig Cox
President Biden's first week in office shows how he intends to fulfill his campaign vow to protect the climate, starting immediately by rejoining the Paris climate agreement.
After all, public health, the economy and America's way of life depend on maintaining a stable, livable climate.
Today (Jan. 27, 2021), Biden issued a series of executive actions to leverage all federal government agencies in the fight against climate change, with an emphasis on securing environmental justice for historically marginalized communities as the country adopts new climate policies.
Following a four-year interruption, an American president will once again rely on scientific expertise to guide policymaking, with the recognition that climate change poses a growing national security concern.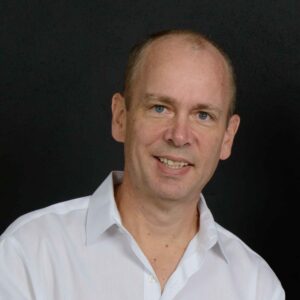 Biden's actions will unleash America's knack for "Sputnik moments" that turn serious national challenges into beneficial new opportunities.
Through Biden's executive order, America's manufacturing sector will be harnessed to produce climate-friendly technologies that the Biden campaign estimated could create more than 10 million well-paying jobs.
America's agricultural sector will be encouraged to pursue new opportunities such as profitable carbon-capture farming practices.
America's electric utilities will have new incentives to modernize their power generation technologies and transmission infrastructure to produce clean, affordable and abundant electricity.
America's transportation sector will gain new opportunities to meet the rapidly growing demand for clean and reliable electric vehicles, trucks and other modes of transport, along with new investments in electrification of the nation's massive transportation system.
All these industries will rely on regulatory and policy frameworks guided by scientific data and technical information, some of which will come from another Biden executive action implementing science- and evidence-based decision-making in federal agencies.
Biden is also re-establishing the Presidential Council of Advisors on Science and Technology(PCAST) and convening a Climate Summit of international leaders to re-engage with the world community in April.
Attention is focused on the Biden administration, because unless Congress includes climate provisions in a new coronavirus relief bill, or as stand-alone legislation, the primary federal climate policy pathway will remain presidential executive actions.
Why should government be involved in fostering markets for climate-friendly technologies?
Many of America's biggest high-technology industries today, such as aerospace and computers, became international market leaders thanks to government policies and national security priorities.
Remember that protecting the climate helps enhance America's national security, as climate hazards threaten infrastructure, health, water and food security in various parts of the world, leading to dangerous instability and conflicts.
At the state level, Florida has already experienced significant and costly climate impacts, from rising sea levels, "sunny day flooding" and more-intense hurricanes.
Shortly after taking office from climate-denying Gov. Rick Scott at the beginning of 2019, Gov. Ron DeSantis showed a refreshing willingness to tackle climate change by creating the post of Chief Resilience Officer to oversee and coordinate the state's response to this threat.
However, the new Chief Resilience Officer appointed by DeSantis left the post after just six months in 2019 and it remains vacant.
Climate change is not going away, though.
To address climate change on a regional basis, South Florida counties and municipalities have joined together to form the Southeast Florida Regional Climate Change Compact, which has conducted successful collaboration and coalition-building work since its creation in 2009 by Broward, Miami-Dade, Monroe and Palm Beach counties.
This and other resilience work by South Florida's counties and municipalities is important, but statewide coordination, along with state legislative support for critical climate-protection measures, is critical to ensure the greatest protection for all Floridians.
From Florida to Washington, D.C., climate change has impacts on everyone.
As national leaders step up to the plate, Americans can, and will, turn the climate challenge into beneficial opportunities for renewed economic growth, prosperity and public health.
Craig Cox is a Fort Lauderdale-based consultant in government relations.
"The Invading Sea" is the opinion arm of the Florida Climate Reporting Network, a collaborative of news organizations across the state focusing on the threats posed by the warming climate.