By Jon Paul "J.P." Brooker, Director of Florida Conservation, Ocean Conservancy
Florida needs to be the nationwide trailblazer when it comes to addressing climate change.
However, to become the nationwide model, we need a strategic leader. We can achieve this if the state Legislature creates a permanent Chief Resilience Officer and establishes a well-funded Statewide Office of Resilience in the 2021 session.
Without strong, meaningful climate leadership, there is a chance that the good work Floridians are setting in motion will be squandered.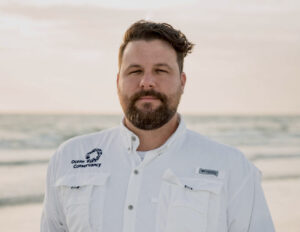 At the end of February, Florida House Speaker Chris Sprowls (R-Palm Harbor) gave a press conference that highlighted sea-level rise as a priority for this legislative session. This is certainly welcome news, given that Floridians can see the effects of climate change in our backyards on a daily basis.
In South Florida, 8 inches of sea-level rise can be expected by 2030 if current worst-case trajectories remain on track. All of that water is going to wreak havoc on our communities, on our infrastructure, on our wild and iconic environment, and on our cultural identity that is deeply tied to the ocean and coasts. These sea-level rise trends are scientifically measurable and they need to be addressed with science-based policy solutions.
Statewide, sea-level rise is a real and calculable threat, both ecologically and economically. Local governments are deploying plans to spend more than $4 billion to manage climate change impacts. Broward County alone is poised to spend $250 million to protect sewage systems from flooding.
Right now a patchwork of projects and initiatives spanning many levels of government are aimed at reducing the damage from climate change. All of these efforts are good. We need to pull out all the stops to address these threats.
But if we want these initiatives to succeed, we need someone who can braid these loose threads together, take the reins, and lead Florida strategically to a unified climate future.
To make Speaker Sprowls' legislative priorities a reality, Florida needs a statewide leader on climate resilience. We need a singular leader to make sure that the policy solutions to address climate change are cohesive, coherent, tangible, and well-executed. We need a statutorily mandated Chief Resilience Officer heading a Statewide Office of Resilience to bring home all of the legislature's grand plans and ambitions.
Rep. Chip LaMarca (R-Lighthouse Point) has introduced a bill in the Florida House, co-sponsored by Mike Grieco (D-Miami Beach), that will do just this. As the impending threats of climate change and sea-level rise continue to percolate on the horizon, Floridians agree that we want and need clear vision and unified leadership to head off those threats.
Jon Paul "J.P." Brooker is the Director of Florida Conservation and attorney for Ocean Conservancy.
"The Invading Sea" is the opinion arm of the Florida Climate Reporting Network, a collaborative of news organizations across the state focusing on the threats posed by the warming climate.