By Bryan Hernandez
More than 42,000 Florida households likely have no electricity right now. Can you imagine living in the dark?
Thousands of Floridians have no water running at home, so they cannot wash their hands or drink from the tap. Living like this must be awful and stressful. We can do something about this statewide problem.
Due to the economic decline caused by COVID-19, hundreds of thousands of people across the state struggle to find work and afford basic necessities that everyone should have, like water and electricity.
Every month during this seemingly everlasting pandemic, utility companies continue to disconnect thousands of Florida homes from electricity because of nonpayment. Utilities have disconnected over 420,000 households since September 2020.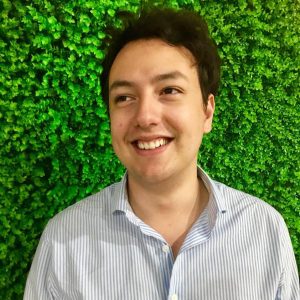 While many of these households had their connection restored, even a day is too long to go without power – especially during a crisis. But there is hope: Florida Senate Bill 1860 and House Bill 1435 can bring much-needed help to these struggling families.​
This legislation would provide $100 million in funding for a grant program for electric and water utility providers to relieve the debts of households that fall behind on payments. The utility companies that receive this money would have to stop disconnecting customers from water or power until 2022, and would seek to reconnect households that are still disconnected.
The new federal COVID relief law will send Florida $17.3 billion in aid. A portion of those dollars should pay for this program.
For Florida's vulnerable populations in particular, this could be lifesaving. Many seniors and people with long-term health problems depend on medical devices that use electricity.
Additionally, access to running water is essential in combating COVID-19. When someone is disconnected by their utility provider, they cannot practice sanitation guidelines like hand washing. Many are experiencing this layered consequence of COVID-19 – not only did they lose their job because of the virus, but they are now at a higher risk of contracting it.
The legislation also comes when utility bills could increase and become even harder for Floridians to afford. At a time when so many Floridians have lost their jobs, Florida Power & Light is seeking approval of rate increases. Its proposal calls for approximately $2 billion in rate increases over the coming years.
In December alone, FPL cut off 104,199 families from power due to their inability to pay. The increase in rates, coupled with the lasting impacts of this pandemic, will create a crisis within a crisis for many families.
Please take a few minutes to call your legislators and ask them to support and co-sponsor Senate Bill 1860 and House Bill 1435. You can find your elected officials' contact information here.
No Floridian should have their water or electricity cut off simply because of their inability to pay. Let's use the power that we have to speak up for our neighbors in need during this time of crisis.
Bryan Hernandez is an activist and writer who resides in Miami.
"The Invading Sea" is the opinion arm of the Florida Climate Reporting Network, a collaborative of news organizations across the state focusing on the threats posed by the warming climate.