The Science Bookshelf
Florida native John Englander has just published his second book on climate change and sea level rise:  Moving to Higher Ground, Rising Sea Level and the Path Forward. (April 6, 2021, The Science Bookshelf)
He also wrote one of the best-selling climate books of all time, High Tide on Main Street, in 2012.
Englander updates the science in his new book while providing fascinating insights into how and when catastrophic sea level rise will force millions of people around the globe to literally "move to higher ground".
To grasp just how much of a threat sea level rise poses, here's an excerpt from the new book's third chapter:
____________
Chapter 3:  Why Sea Level Rise is Unstoppable and Unpredictable
My core case for bold, visionary adaptation to accelerating SLR rests on three key concepts that are often misunderstood or ignored:
1. Sea level rise this century is unstoppable.
2. Science cannot precisely predict the rate of rise.
3. The rate of rise can accelerate quickly, possibly abruptly, greatly surprising us.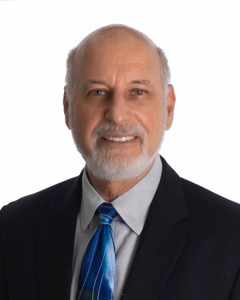 Rising sea level is happening so incrementally that it's easy to ignore. We are lulled into thinking we can prepare for the ocean rising when we know more precisely when it will happen. As with earthquakes and pandemics, the time to prepare is far in advance.
Adding to the problem is that there are so many conflicting estimates and so much misinformation. Because we have never experienced much higher sustained sea level, we have great difficulty imagining it and taking it seriously.
Before wrapping our minds around the challenges of coastal reengineering, we must understand what impact global sea level could have in the coming decades, including the extreme scenarios that are rapidly becoming more realistic possibilities.
… Ninety-three percent of the excess heat being trapped in the atmosphere by greenhouse gases is stored in the sea.
… Even if we could immediately stop all carbon dioxide emissions and the warming, the excess heat already stored in the sea will continue to melt the ice sheets for centuries, raising global sea level to heights unknown for the past hundred thousand years.
____________
Englander has no political ax to grind, and his goal is not to "spin" climate – it is to deliver the facts in easy-to-understand language.
While sea level plays a prominent role in both the title and content in Moving To Higher Ground, this book is not just about sea level.  It neatly connects all the dots between greenhouse gases, global warming, excess heat in our oceans, and recurring extreme weather events.
In addition to the science, Englander also explores the impact of climate and sea level rise on numerous industries, and offers great insights into how we must begin planning NOW to prevent a folly of indescribable proportion in the decades to come.
In short, his excellent book does indeed deliver "the path forward."
Israeli scientist and journalist Ruth Schuster, writing in the international newspaper Haaretz, said, "I think Moving To Higher Ground is one of the best books I have ever read, period, leaving novels out of it – crystal clear, clean, simple without condescending, un-sensationalist. In a sense it is difficult to consider what to write about SLR and the book because it's an embarrassment of riches."
Moving to Higher Ground, Rising Sea Level and the Path Forward is available on Amazon and wherever books are sold.
John Englander is an oceanographer and author of MOVING TO HIGHER GROUND: Rising Sea Level and the Path Forward and High Tide on Main Street.  www.johnenglander.net
Twitter @johnenglander  FB: johnenglander sea level rise.
"The Invading Sea" is the opinion arm of the Florida Climate Reporting Network, a collaborative of news organizations across the state focusing on the threats posed by the warming climate.