By Amanda Bryant, Associate in National Flood Insurance
The National Flood Insurance Program's (NFIP) new rating methodology, Risk Rating 2.0, is scheduled to take effect for new policies in October and for renewal policies in April.
It represents a substantial leap forward in the NFIP's flood risk assessment and flood insurance pricing, incorporating new factors such as rainfall, storm surge, and rebuild cost. The new rating structure aims to more accurately reflect true flood risk, as well as eliminate pricing inequities that have owners of lower-value properties bearing a disproportionate share of the cost. 
Unfortunately, for all of its improvements, Risk Rating 2.0 does not address the flood insurance coverage gap, and may actually make it worse.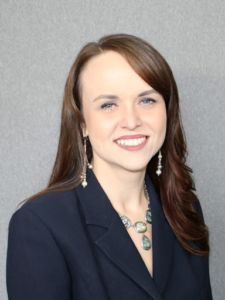 Congress passed the National Flood Insurance Act in 1968 in response to a lack of available flood insurance in the private market and as an effort to reduce federal disaster payouts for flooding.
Five years later, the Flood Disaster Protection Act of 1973 established a mandatory purchase requirement for properties in FEMA-designated special flood hazard zones A and V with a federally backed mortgage. Properties outside of these zones have no flood insurance requirement and remain largely uninsured.
The mandatory purchase requirement has long been troubling for the NFIP because it has resulted in a disproportionate number of high vs lower risk properties in the program. With subsidized and grandfathered rates, even high-risk property premiums have not been sufficient to cover the true risk.
Worse, FEMA has been unable to keep up with the mandate requiring its  Flood Insurance Rate Maps (FIRMs) to be updated every five years, and many FIRMs in America are decades out of date. This has contributed to the mass underestimation of flood risk, and a lack of flood coverage in moderate to higher risk areas that just have not been identified as such yet.
Cue Risk Rating 2.0. Though the new methodology's pricing model will more accurately reflect the real flood risk for every property in the U.S., flood zones are not being updated accordingly. As of this writing, properties in the low to moderate risk zones of B, C, and X will remain in those zones until the next community remapping, meaning that even if the Risk Rating 2.0 model shows these homes to be at much higher risk of flooding, flood insurance will still not be required.
Consider this example: A homeowner with a coastal property located in flood zone X can now buy an NFIP policy for $572, the same rate for any X-zone primary residence. This homeowner does not carry flood insurance because she was told when she purchased her home that it was "not in a flood zone" and "doesn't need flood insurance".
Risk Rating 2.0 assesses her risk as much higher, and places her full-risk rate at $1,350. The home is still in flood zone X, so coverage is still voluntary; it's just more expensive.
While Risk Rating 2.0 is a step in the right direction toward NFIP solvency and equity, by only adjusting rates but not flood zones or the mandatory purchase requirement, it stands to widen the flood coverage gap, leaving more property owners uninsured.
In the meantime, online tools such as My Flood Risk provide a true flood risk assessment for every property in the U.S., allowing consumers to make more informed decisions about flood insurance rather than relying on FEMA flood zones. To shop flood insurance policies from the NFIP as well as several private flood insurers at once, property owners can visit My Flood Insurance.
Amanda Bryant is the director of operations for National Flood Insurance LLC, an award-winning flood-only insurance agency located in Melbourne, Florida.
"The Invading Sea" is the opinion arm of the Florida Climate Reporting Network, a collaborative of news organizations across the state focusing on the threats posed by the warming climate.