By Deisy Verdinez, U.S. Green Building Council
There's a misconception of what green buildings look like. Yes, they can be new projects that use recycled materials and run on renewable energy.
But then what happens to the 30- or 40-year-old office buildings? And what about integrating these buildings to the wider community and taking a more macro-level approach to sustainability?
Protecting our communities from the effects of climate change requires multiple strategies – resiliency planning, making existing buildings more efficient and building new spaces to green standards.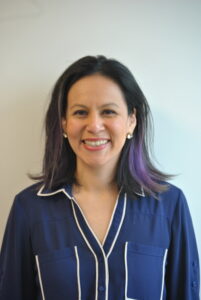 In Florida, the effects of a changing climate are real – rising sea levels, stronger hurricanes and hotter days. Therefore, it is critical to factor in infrastructure in plans to protect communities from such damage.
Several cities across Florida have created resiliency plans to help prepare their communities. For example, Cape Canaveral has its Resiliency Action Plan, which was created in line with the U.S. Green Building Council's LEED for Cities program and takes in account the built environment.
Similarly, cities in southeastern Florida have come together to create the Southeast Florida Regional Compact and work together to build resilient communities.
In addition to resiliency planning, local governments have adopted codes that embrace third party verification systems like LEED to further demonstrate the benefits of green buildings. The City of Orlando incentivizes developers to create more sustainable communities and the city's government will aim to build future spaces using LEED standards.
Existing buildings also can be more sustainable and efficient. As we work to mitigate the effects of climate change, building newer, greener spaces – regardless of how energy efficient they are – doesn't address the problems with existing building.
So, the U.S. Green Building Council (USGBC) created LEED for Operations and Maintenance (O+M), a program designed to make existing buildings more efficient. USGBC has created this program to make LEED certification even more accessible for many existing buildings with little or no renovations required.
Many older buildings are inefficient and resource-depleting. In fact, buildings account for nearly 40% of global energy-related CO2 and are routinely recognized in international reports as a key factor in tackling climate change.
It can take up to 80 years to make up for the environmental damage of demolishing a building and building a new one, even if the new one is extremely energy efficient.
Communities in Florida can be a model of how to create integrated approaches to sustainability. By embracing programs like LEED and sustainable planning, Florida can be better prepared to withstand the threats from the warming climate.
Deisy Verdinez is the Communications Director for the U.S. Green Building Council and supports the organization in its mission to build and create more sustainable buildings and communities.
"The Invading Sea" is the opinion arm of the Florida Climate Reporting Network, a collaborative of news organizations across the state focusing on the threats posed by the warming climate.