By Mary Anna Mancuso, RepublicEn.org
Next year, voters will cast their ballots in the midterm elections. With the entire House and 34 Senate seats up for grabs next November, there will be a lot of talk about immigration.
Immigration will be a hotbed issue in the 2022 midterm election, and rightfully so. The immigration system is broken, but not entirely for the reason you think. Migration patterns of people coming to the United States are being exacerbated by the climate crisis.
In March, U.S. Customs and Border officials saw over 172,000 people attempting to cross the border. That's an increase of 71% from the previous month and 34% from the year before during the same time frame. This is not news to Floridians, with immigrants accounting for 21% of the state's population.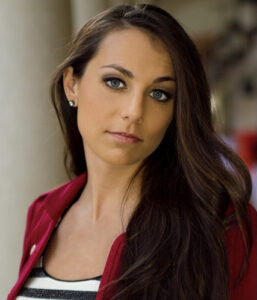 We are also all too familiar with the periodic need to flee our homes due to impending storms. But what if we were never able to go back?
Climate-related events such as hurricanes, flash floods, and landslides are damaging crops, decimating homes, and causing food instability. As a result, people are seeking refuge in the United States. Hurricanes Eta and Iota, which struck Central America last November, affected roughly 7.3 million people.
As politicians call for changes to America's immigration policy, they are missing the mark if they likewise don't advocate for climate policy. The influx of immigrants is a symptom of a larger problem, climate change. Thus, reforming immigration alone, without concurrently addressing climate change, is going to be like crossing fingers that sea walls will hold.
Climate change is threatening not only Florida, not only the U.S., but the entire globe. Seas and temperatures are rising, and crops are failing. And now, those threats are forcing people to move north. For those living in Central America and the Caribbean islands, north is the United States.
It's not that they want to uproot their families and make the dangerous trek to America; it's that they cannot stay where they are and survive. The World Bank estimates 216 million people across six world regions could be forced to move within their countries by 2050. If 2050 sounds far off, how about 2030? In nine years, the World Bank estimates "internal climate migration could emerge as early as 2030 and continue to spread and intensify by 2050."
Mother Earth is sweating and Father Time is counting on someone to solve the climate crisis.
There is too much at stake to allow another election year to pass without addressing the elephant in the room. Regardless of political affiliation or the name on the ballot, the only thing every voter should care about is the candidate's stance on climate change.
It's a threat multiplier, one of those issues that exacerbates other problems. If we can solve the climate crisis, fewer people will be forced to seek refuge in other countries.
While Republican lawmakers are warming up to the idea of climate action, there still isn't one comprehensive plan being championed that does enough, fast enough, especially given the unfortunate reluctance on both sides of the aisle to push for a carbon tax.
Are we the only ones who don't get it? Even the conservative Prime Minister of the United Kingdom, Boris Johnson, is warning about the impact climate change will have on geopolitical events.
"You produce shortages, you produce desertification, habitat loss, movements, contests for water, for food, huge movements of peoples. Those are things that are going to be politically very, very difficult to control."
America cannot afford another election where climate change gets second billing. If we can compel our politicians to embrace a carbon tax, we may just have a shot at solving the climate crisis and de-escalating the migration crisis, as well as addressing other issues such as health care and the economy that unchecked climate change will worsen.
The threat is real, and the consequences are dire. Immigration is only the tip of the iceberg, and we cannot afford to ignore the climate crisis any longer.
Mary Anna Mancuso is a spokesperson for RepublicEn.org and political strategist.
"The Invading Sea" is the opinion arm of the Florida Climate Reporting Network, a collaborative of news organizations across the state focusing on the threats posed by the warming climate.