By Lisa Miller
April 1st marks the final rollout of the National Flood Insurance Program's (NFIP) new rate changes, and as a former deputy insurance commissioner in Florida, it is welcomed news not only for those residing along Florida's miles and miles of coastline, but also those living inland in areas prone to flooding.
According to the Federal Emergency Management Agency (FEMA), there are over 114,000 single-family homeowners in Florida who will benefit from decreased premiums under this new rate structure. This new program, called Risk Rating 2.0, simply applies modern catastrophe modeling and actuarially sound rates to the in-debt, 50-year-old NFIP.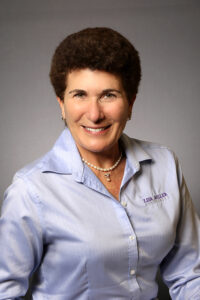 FEMA's Risk Rating 2.0 Florida Profile shows that nearly 96 percent of current policyholders' premiums will either decrease or increase by $20 or less per month. Roughly two-thirds of policyholders with older pre-FIRM homes (pre-1970s) will see a premium decrease.
This new rating methodology is a more accurate and equitable way to determine a property's unique flood risk and the cost of repair. No longer will some policyholders be subsidizing the costs of others living in riskier areas. Further, it will provide property owners information on their full risk rates, which is critical in encouraging mitigation actions to reduce flood risk.
NFIP rates were developed 50 years ago, based on simple Base Flood Elevations and designating lines on a Flood Insurance Rate Map for Special Flood Hazard Areas, seen at the time as the riskiest of locations across the country. We now know that floods don't care if your property is in or out of the mapped flood zone. Lots has changed since the NFIP's inception and Risk Rating 2.0 is seen as a way to keep up with the times and reflect the true cost of homeownership. It adopts modern insurance industry technologies, practices and standards. It is a product of collaboration and science, and each property is priced individually rather than by a flood zone on an old map.
The NFIP has collected $60 billion in premiums since the 1970s but has paid out $96 billion in claims, according to FEMA. The last decade has been especially costly. Hurricane Katrina in 2005 saw the highest payout at $16.3 billion, followed by Hurricane Harvey ($8.9 billion) and Superstorm Sandy ($8.8 billion). Hurricane Irma, which impacted Florida, ranked ninth costliest with $1.1 billion in NFIP payouts.
Risk Rating 2.0 will be an important tool for educating homeowners, community leaders and policymakers about the dynamic and growing risk of flooding, from coastal storm surges and overflowing rivers to overburdened and undersized drainage systems. It offers a truer assessment of flood risk and more equitable assignment of cost that will put a laser focus on the neighborhoods and communities in each state that are most at risk while offering relief to those who have been unfairly overpaying for years.
Let's face it. Florida is a state surrounded by water and subject to frequent flood surges, sea level rise, along with significant hurricane activity several months out of the year. This federal flood insurance review, allowing for modern rate-setting changes with the latest data and technology, ensures the National Flood Insurance Program's Risk Rating 2.0 continues to provide essential coverage for current and future policyholders.
Lisa Miller of Lisa Miller & Associates is a disaster insurance and recovery expert and a former deputy insurance commissioner in Florida, with more than 30 years of experience in the insurance industry. It's distributed by the Invading Sea — the opinion arm of the Florida Climate Reporting Network, a collaborative of Florida news organizations focusing on the threats posed by the warming climate