By Allyson Wleklinksi
Growing up in Florida opened my eyes to the perils of climate change. I saw coral reef die-offs while swimming with my father, a rescue diver. As Floridians we must work together to create a healthier future for coral – and ourselves.
Climate change increases both air and ocean temperatures. Increasing ocean temperatures put stress on the coral. In fact, coral has already begun to die where the ocean is too warm. This problem is globally acknowledged, and we already see negative effects on our Florida economy. Our beautiful coral attracts high levels of tourism, but as the coral – and the reefs – have decreased over time, so too has the economic benefit of this recreational activity.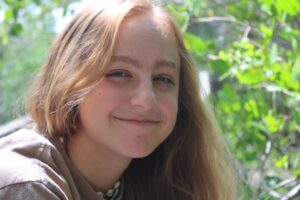 We need coral. In addition to recreation, coral provides nutrients and habitat for marine species. Coral protects coastal communities from storms – protections we will need in the future.
I urge Sens. Marco Rubio and Rick Scott to expand federally protected environmental landscapes – including around Biscayne National Park. These protections will reduce the stress on coral and will help combat the effects of climate change.
I encourage Floridians to spend time understanding the benefits coral reefs provide to our economy and our environment. Avoid dropping anchors on coral reefs. Follow rules and regulations about protected areas. And, use eco-friendly sunscreens such as Blue Lizard, Babo Botanicals, and Maya Solar to reduce the use of chemicals that may harm the coral.
Allyson Wleklinksi is an undergraduate student at Florida Atlantic University. She is a member of Audubon Florida's Write for Climate program.