By Nathan Crabbe
Fort Lauderdale received record rainfall Wednesday – more than two feet in one location over a 24-hour stretch, according to the National Weather Service. The resulting flooding closed schools, air service, train service and more in the area.
AccuWeather Chief Meteorologist Jonathan Porter told the Sun Sentinel that preliminary observations of 25.91 inches falling in 24 hours at one Fort Lauderdale location would break the all-time Florida record for a one-day period. Key West has the current record with 23.28 inches on Nov. 11-12, 1980.
Most of the rain fell on Fort Lauderdale during a six-hour period. The rainfall amounts "have a 1-in-500 chance of happening in any given year, and the six-hour totals have a 1-in-1,000 chance of happening in any given year," the Sun Sentinel reported.
Axios noted that, "Studies have shown that extreme precipitation events are becoming more common and more severe throughout the U.S. and around the world.
"Planners that designed infrastructure to withstand a 100-year flood 20 years ago are now facing the reality that such floods are occurring more frequently as the climate warms and the amount of moisture available to storms increases," Axios reports.
Bob Henson, a meteorologist and writer with Yale Climate Connections, told Newsweek that "extreme rain events are one of the best-established signs of climate change.
"What we saw on Wednesday was an extremely intense, extremely localized thunderstorm complex that happened to park for hours right atop one of the bigger airports in the United States," he said. "Such events are rare, but we do know that extreme rains are tending to becoming even more extreme in our warming atmosphere."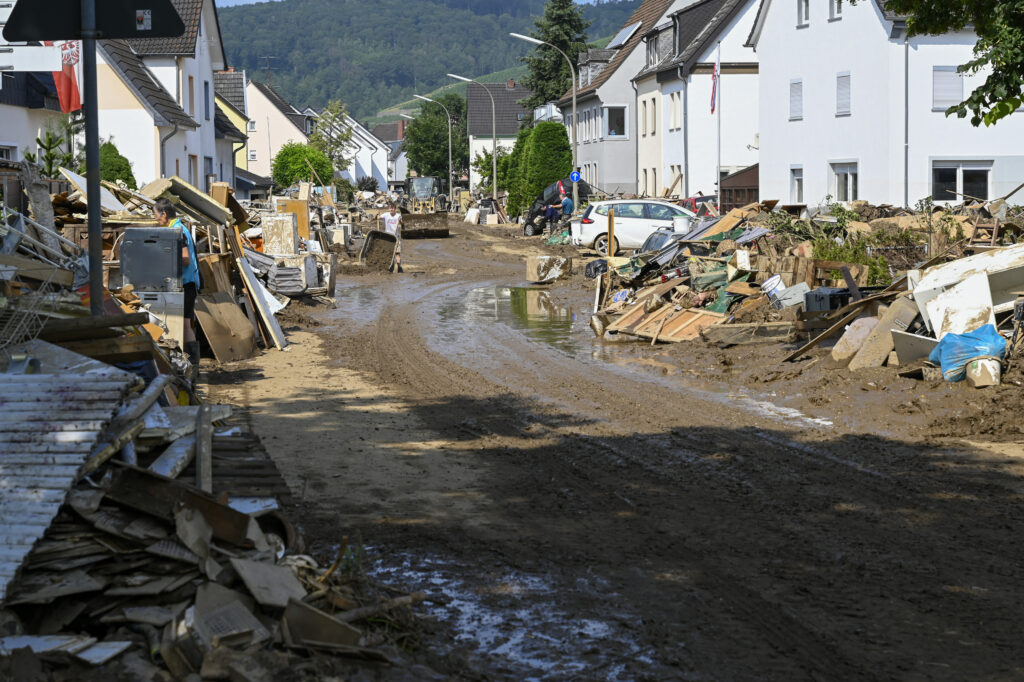 Warmer atmospheres hold more moisture, increasing the frequency and intensity of storms, New Scientist reports. The publication reports that there is some evidence to suggest that climate change is also making storms more likely to "stall," causing them to drop rain in concentrated areas and raising the risk of flash flooding
It cites an intense rainstorm stalled over Germany and Belgium for two days in 2021, causing catastrophic flooding, as a example.
"The capacity to have those bigger downpours is there, in terms of increased ability of the atmosphere to hold moisture," Hayley Fowler of Newcastle University told New Scientist.
Nathan Crabbe is editor of The Invading Sea.