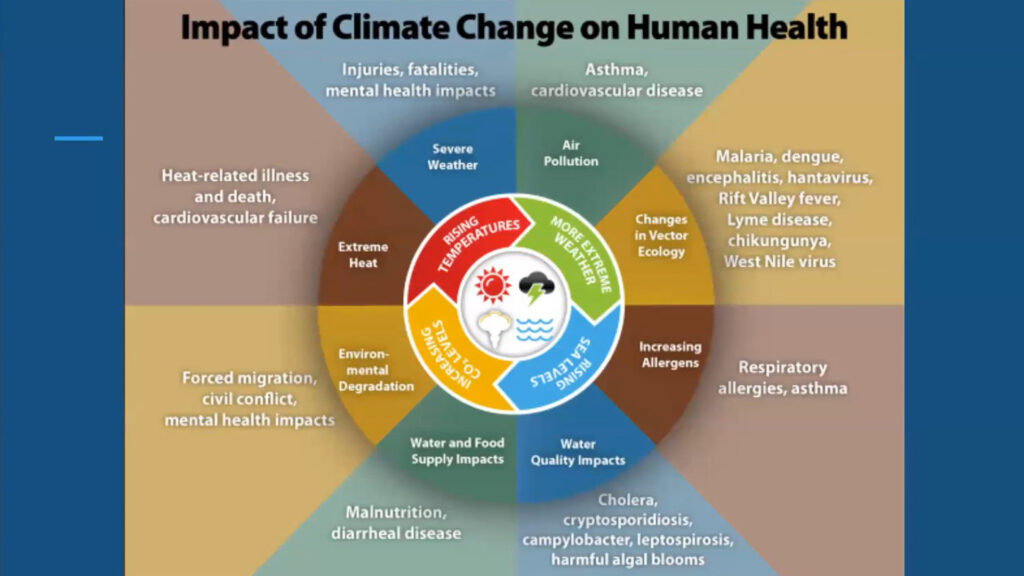 The League of Women Voters of Broward County sponsored a presentation last week about the health effects caused our changing climate and how to best protect to public. 
The group's environmental issues chair, Stephanie Pearson, wrote about the issue and presentation in an opinion piece posted last Monday on The Invading Sea. The presentation, "Your Health in a Changing Climate," explored how extreme heat, weather events, plastics and other factors are affecting human health.
Two Broward County physicians, Drs. Julie Long and Georgia Christakis, spoke as part of the presentation. A recording can be seen below.